Google recently announced the launch of add-ons for the Android versions of Google Docs and Sheets. As we've trumpeted many times, third-party add-ons are an indispensable way to expand the power of Google's productivity suite. So, we're pretty chuffed about our favorites getting made over for our mobile devices.
The Google Play Store now features a dedicated section for add-ons. Although the initial selection is slim, we found a few essential ones that you should consider installing now.
PandaDoc
Though virtually every facet of business can now be conducted from your mobile device, preparing documents for signatures has seemed like a task best tackled at your desk. This add-on from the digital-document platform PandaDoc, however, lets you create a Google Doc and send it for a signature right from your Android phone.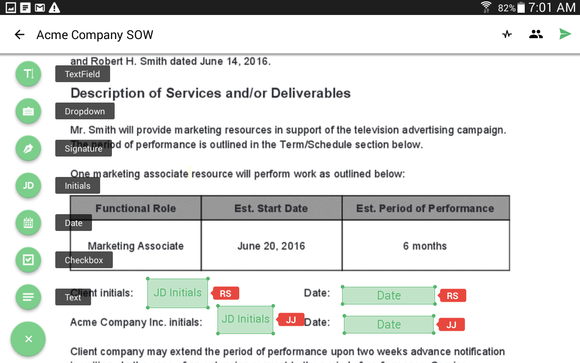 Once you've downloaded the PandaDoc app, the add-on will appear in the Google Docs add-on menu. Create your contract, quote, or other document with the appropriate signature boxes and send it off to the recipient to sign. Done and done!
ScanBot
ScanBot has long been a favorite scanning app for mobile users because of its speed and automation. You just hold your phone over a printed document and the app scans it, automatically optimizing it with blur-reduction, perspective correction, and edge detection. Now its add-on allows you to scan printed documents and insert them into your Google Docs as editable text.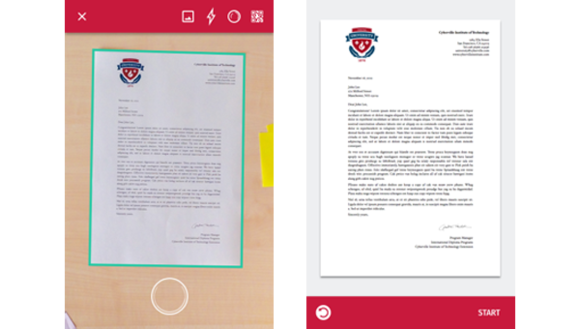 Open Google Docs and select ScanBot from the add-ons menu. Hold your phone over the printed document to scan it, and the text is automatically inserted in the Google Doc. If you want to capture multiple documents, scan them in succession and they'll be inserted into the document in the same order.
AppSheet
Custom business apps are increasingly in demand. But not everyone has the resources to enlist talented developers. AppSheets empowers you to create custom mobile apps without any coding experience. The app pulls data from Google Sheets (as well as other spreadsheet programs) and automagically converts it into an app you can install on your phone and share with your team. The AppSheet add-on brings this same powerful functionality to your phone.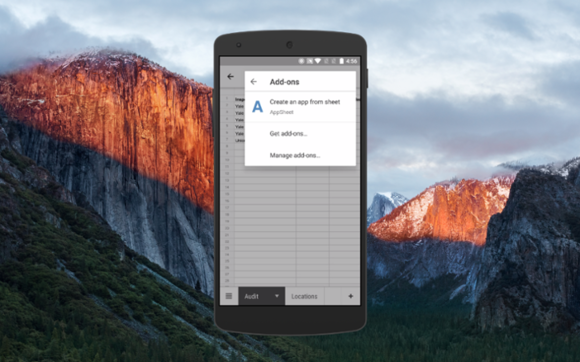 Zoho CRM
Many smaller businesses start out maintaining customer information in Google Sheets spreadsheets. But as the business grows, they inevitably need to employ a true Customer Relationship Management (CRM) platform. At that point they need to import that spreadsheet data into the new system.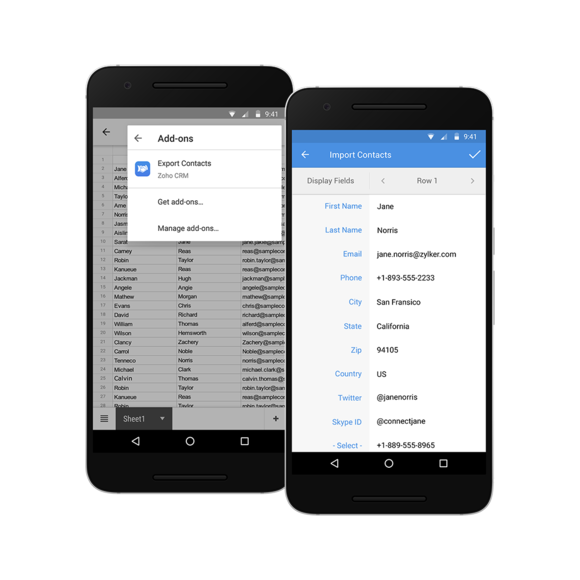 This add-on brings this common desktop task to mobile devices for Zoho CRM users. Just access it from the Sheets add-on menu to begin exporting your client into Zoho CRM. Currently you can only export Sheets data as contacts, but integration with other CRM modules is in the works.