The Anniversary Update for Windows 10 is rolling out today, and with it comes the ability to install browser extensions in Microsoft Edge.
The new feature is just one of many tweaks that Edge needs to compete with more popular browsers such as Google Chrome and Mozilla Firefox. At this writing, the number of extensions available for Edge are very limited, but you'll find a few notable ones, including AdBlock, AdBlock Plus, LastPass, and Pocket.
Once the Anniversary Update rolls out to your PC, here's how to download and install extensions in Edge.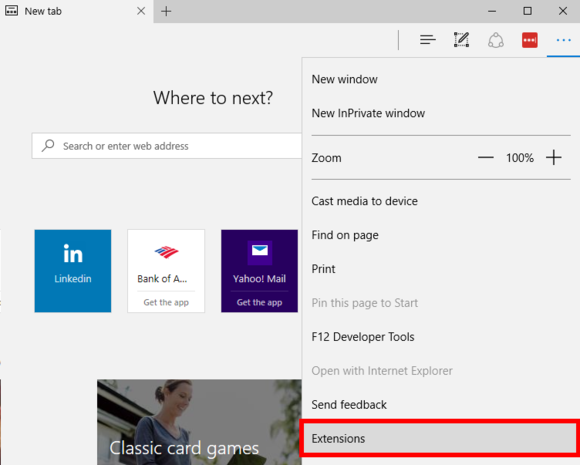 First, open Edge and click the More icon (three horizontal dots) in the upper-right corner. Next, select Extensions from the drop down menu. This will open a second panel that will show any extensions you already have installed. Click the link labeled Get extensions from the Store.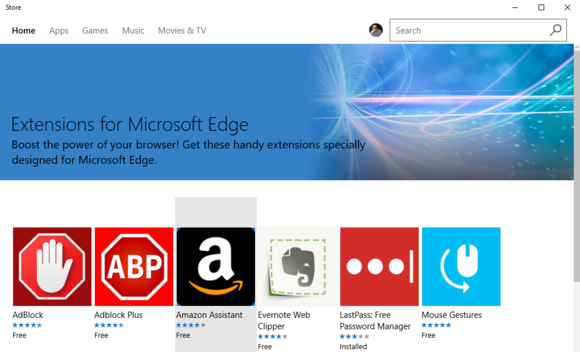 The Store app will now open on the dedicated extensions page with all the various extensions you can install in your browser. From here on out, installing extensions works the same way as installing Store apps.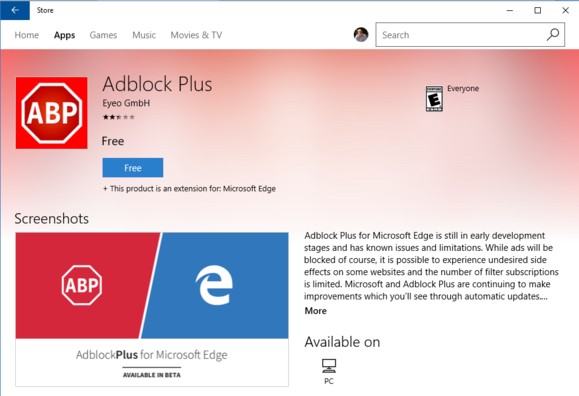 Let's say you wanted to install AdBlock Plus. First, click on the extension's listing, and you'll come to its page in the Store. Next, click the Free button and it will install.
Once it's ready, Action Center will send out a toast notification letting you know it's available. The next time you're in Edge, the browser will ask you if you want to turn on the extension or leave it off. If you want to enable it, click Turn it on.
See it
Now the extension is working—but you won't see it next to the address bar like you would in Chrome or Firefox. Microsoft decided against automatically cluttering up your browser with add-on icons. If you want to see them, click the three-dot More icon again and select Extensions.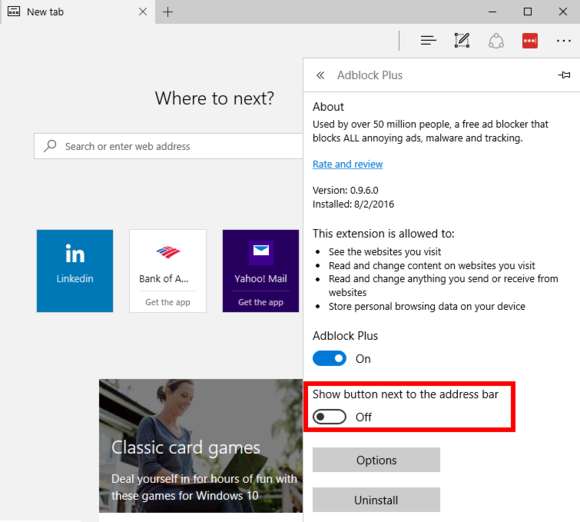 Next, hover over AdBlock Plus (or whichever add-on you've installed) and click the coglike settings icon. On the next screen, click the slider labeled Show button next to address bar so it's in the on position. You should now see the extension icon in your browser. This screen is also where you'd go to enable or disable any extension-specific options.
That's all there is to installing and managing extensions in Edge! Enjoy.