Intel-owned Basis issued a full recall on Wednesday over its Peak fitness watches that pose a burn hazard.
"We are issuing this safety recall of the Basis Peak watch because the watch can overheat, which could result in burns or blisters on the skin surface," said Intel senior VP Josh Walden. "It is important that you stop using your watch immediately and return it."
The recall impacts Basis Peak watches manufactured from August 2014 to July 2015, which were sold from November 2014 until June 2016. It essentially impacts all Basis Peak watches ever sold, regardless of manufacturing and sale date.
Officials with Basis said of all the watches sold, only 0.2 percent have reported injuries.
This recall doesn't affect the older discontinued Basis B1, but the company has offered full refunds for those since June as well.
Why this matters: Basis had been struggling for months to find a solution to reports that its fitness watch could overheat and cause blistering. In June, the company took the unusual step of telling people to stop wearing it and began offering full refunds while it worked on a solution. On Wednesday, it became clear no such fix could be found.
Blame the best feature
Unlike many smartwatches that monitor heart rate only occasionally, the Peak continually monitors heart rate using an active LED on the back of the device. That LED, in some situations, appears to have caused burn injuries if the watch overheated.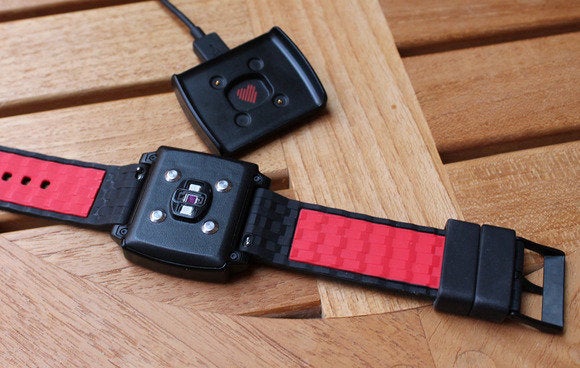 "We had hoped to update the software on your watch to address the problem. Unfortunately, despite our best efforts, we aren't able to develop such a solution without completely compromising the user experience," Walden said, in a post on Basis' website. "As a result, we are asking that you return your Basis Peak watch and authorized accessories for a full refund at your earliest convenience. This was a tough decision, but your safety is our top priority."
Even those who decide to ignore the recall—despite the full refund—won't have a choice. Intel officials said the company would turn off the Basis Peak service on December 31, 2016. This will render the watch effectively dead, because it will no longer be able to sync data. Users will be able to export their fitness data.
What happens now
The refunds appear to be full retail value of the watch. Those who purchased a Basis Titanium would receive $344, which includes the tax and shipping. Those who bought a standard Basis Peak will receive $234.
The company will also issue full refunds for authorized accessories, such as the cradle or straps. Full details of the recall are available at https://support.mybasis.com.
What isn't clear is what happens to Intel's wearables initiative. Intel purchased the San Francisco-based company in 2014 for a reported $100 million. Intel Chief Executive and fitness enthusiast Brian Krzanich could often be seen sporting one of its watches.
When Basis kills the Basis Peak at the end of this year, the company will have no wearable products on the market. That leaves the fate of Basis and Intel's foray into wearables up in the air with no safety net.