The U.S. Marine Corps is testing a pocket-sized drone that can deliver live video feeds from three cameras and is small enough that it's almost invisible from the ground.
The Black Hornet PD-100 can stay aloft for 25 minutes and has a range of 1.6 km (1 mile). That means Marines can use it for surveillance far beyond their current position.
It can fly missions guided by GPS yet fits in a pocket. The cable hanging out the back in this image is an antenna, not a cord for power or data.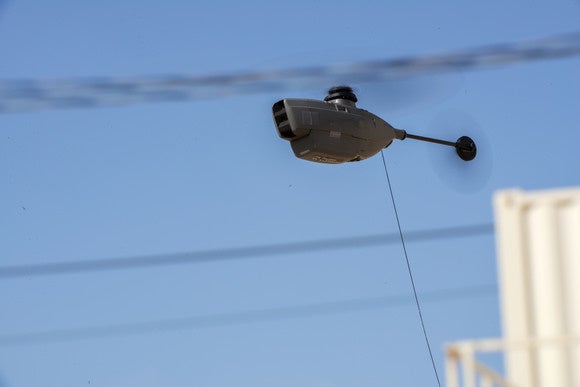 The three cameras can be used to send live video or take pictures. One camera points ahead, one directly down and one at 45 degrees to the ground.
The tests took place in California recently during an exercise called MIX-16, held to evaluate new technologies and how they might be used by the Marines.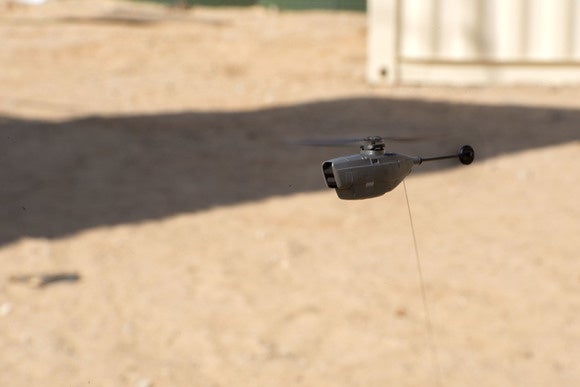 The Black Hornet has already been used in Afghanistan by the British military, and the U.K. Ministry of Defence was sufficiently impressed to make it an ongoing part of the country's military kit.
It's made by Norway's Prox Dynamics, and the Norwegian Special Forces have ordered a version with night-flying capability. The drone is also used by a handful of other countries.