When Microsoft announced that the new Xbox One S controller would support Bluetooth connections, I thought, "Finally, Microsoft understands that PC gamers don't want its dumb proprietary wireless dongle." But instead Microsoft decided to just hide the dongle. Today the company announced that it's licensing out the Xbox One's wireless tech to other manufacturers.
Or, as Microsoft puts it: "Going forward, you should expect to see both new PCs and new accessories that support Xbox Wireless as we create new ways for our fans to play seamlessly across devices."
The first of the former category is the new Lenovo IdeaCentre Y710 Cube, which has the wireless dongle tech built straight into the chassis so you can seamlessly hook up an Xbox One controller—"the first time this has ever been done officially," says Microsoft. For people who'd rather build their own PC, Microsoft says it plans for this tech to soon be embedded in motherboards.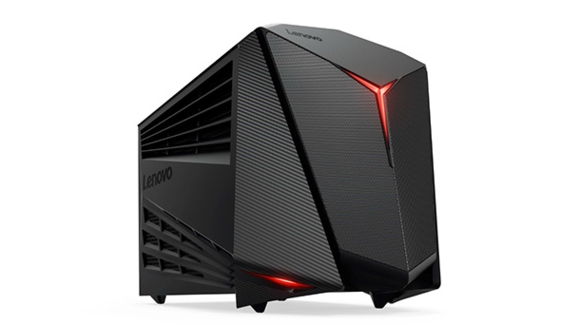 And it's not just for Xbox controllers anymore either. Microsoft name-drops partners from Astro to PDP to Turtle Beach, meaning we can expect to see Xbox Wireless included in headset tech soon, as well as joysticks, et al. The standard supports up to eight peripherals at once, though headsets are limited to stereo sound.
Microsoft is couching this as a win for PCs, but that's dubious. There are quite a few wireless solutions already extant in the PC ecosystem, all of which work fine and many of which are more full-featured (supporting, for instance, 7.1 sound).
There's a line in Microsoft's announcement, though: "Cross-platform use across Xbox One and Windows PCs." This is the real key to Microsoft's announcement. Because Microsoft uses a proprietary wireless signal on the Xbox One, the headset market has basically broken into two halves in the past few years—the Xbox side and the PlayStation 4 plus PC side (because the PS4 utilizes the more commonplace Bluetooth standard). Microsoft's new play for PC/Xbox One wireless compatibility is less about the PC (as far as I can tell) and more about leveraging cross-compatibility as a marketing tool.
Whether the PC gets a boost out of it, we'll see. Provided it becomes widespread enough, we could eventually see fully wireless PC setups that require nothing except the tech already in your motherboard. But I have a feeling we've got many years of "It supports Xbox Wireless but also Bluetooth" ahead of us before we reach that milestone.