Years back, Microsoft began paying people to use its Bing search service via a program called Bing Rewards. Now, Microsoft will do the same with its Edge browser and other products.
Microsoft announced Wednesday that over the next few weeks, Bing Rewards will become Microsoft Rewards. The concept remains the same: The more you use or buy Microsoft products, the more freebies you'll receive in return. With the debut of Microsoft Rewards, you'll also be able to accrue points by browsing with Edge or purchasing items at brick-and-mortar Microsoft Stores.
Why this matters: At the end of July, Google Chrome held over 50 percent of the world's browser market share; Edge is at 5.09 percent, according to NetApplications. Microsoft clearly wants to lift that number. Locking down Cortana to use only Bing might be seen as the stick, but a rewards program like Microsoft Rewards is the carrot.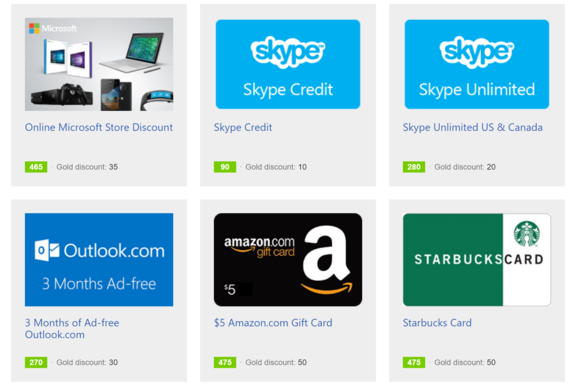 What will change with Microsoft Rewards
With Bing Rewards, you'd receive a Bing Rewards credit for every two Bing searches you performed per day (up to roughly 30 or so on your PC, and an additional 20 on a mobile phone). Those can add up fast: 475 credits earns you a $5 discount at Amazon.com, for example, or a Starbucks gift card. Under the new Microsoft Rewards program, the number of times you can search Bing for credit will remain the same, for now.
Under the new system, Bing Rewards credits will be replaced by Microsoft Points. Each Bing Rewards credit will automatically be swapped for 10 Microsoft Points, Microsoft said. (Unfortunately, this is an entirely separate program from Microsoft's Xbox Rewards program, which also offers credits and its own discounts.)
Now, however, Microsoft says you'll also earn points for shopping at the physical Microsoft stores; buying movies, music and more via the Windows 10 Store app; as well as browsing with Edge. Microsoft is also maintaining its tier system, so you'll earn additional discounts once you reach a certain number of points. The only difference is that those discounts will now apply exclusively to Microsoft products.
How Microsoft Rewards with Edge will work
Remember how Edge has evolved: when Windows 10 shipped, it was the weakest link. A year later, Edge has substantially improved, especially with its new extensions. But the only way to spur some users to try it is to pay them to use it.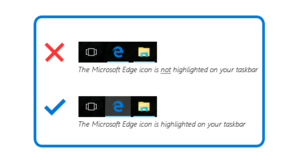 And use it you must. Microsoft's "browse and earn" portion of Bing Rewards credits you only you if you're actively using Edge: The browser's icon must be highlighted on your taskbar (showing you're actively using it), and Microsoft wants you to be "actively engaging with the browser"—in other words, performing "mouse movements, clicks, touch gestures, [and] keyboard presses" or watching a full-screen movie.
You'll earn points for every hour (yes, hour) you use Edge, up to 30 hours per month, Microsoft said. The company did not reveal how many points an hour of browsing with Edge would earn, however.
You'll also earn points by buying, say, a new Surface at the Microsoft Store, at one point per dollar spent up to $20,000 total. Just be sure to provide your email address when the cashier asks; it's the only way you'll be able to apply the new Microsoft Points to your account.