The cannabis industry is growing up, and it would be tough to imagine more convincing proof than Microsoft's recent announcement that it's getting involved.
Though the software giant will stay very much in the background—its role will focus primarily on providing Azure cloud services for a compliance-focused software push—the move is still widely viewed as a telling sign.
"Having them come out and say, 'we're willing to have our name in the same sentence as the word cannabis,' adds to the legitimacy of our industry," said Kyle Sherman, cofounder and CEO of software maker Flowhub.
Stigma is a longstanding problem for those trying to run a legitimate business in the cannabis industry, thanks largely to the fact that marijuana remains illegal in the U.S. federal government's eyes. Twenty-five states have already passed laws that allow for some degree of medical or legal use, but that can be cold comfort for entrepreneurs unable to get a bank account because of lingering concern.
Yet there's no doubt of the profit potential. Legal cannabis sales brought in $5.4 billion in 2015, and $6.7 billion are expected this year, according to a February report. By 2020, the forecast is $21.8 billion.
Startups are now jumping in to help make that happen, and technology is playing a central role.
Historically, technology has been used minimally in the production and sale of cannabis, largely because of legal concerns.
"It has been not just minimal but actively avoided," said Mike Bologna, founder and CEO of Green Lion Partners, a business strategy firm focused on the regulated cannabis industry.
Bologna predicts that technology's growth in the industry will eventually outpace the growth of the industry itself, and over the past year he's started to see signs that things are picking up.
Today, there are not only a raft of agricultural and security technologies used on the growing end, but also tools ranging from dispensary robots to APIs to help sell cannabis in a way that's convenient, transparent, and compliant with regulations.
Flowhub, for instance, offers a seed-to-sale tracking platform for growers and retailers, with a particular focus on compliance. Founded in 2015, the Denver-based startup offers a mobile device for scanning RFID plant tags, a point-of-sale (POS) system for dispensaries, and a cloud-based software-as-a-service (SaaS) platform that's accessible via web or iOS. It currently serves customers in Colorado, Alaska, and Oregon.
Essentially, the goal is to track every plant, product and person associated with the production and sale of marijuana and maintain legal compliance.
Flowhub's POS system reports to states' compliance tracking systems automatically using application programming interfaces (APIs), replacing what used to be a laborious manual process. The company has also opened up its platform's APIs to other entrepreneurs, giving them a way to write apps that use Flowhub data, such as for loyalty programs.
"Our goal as a company is to legalize cannabis responsibly in North America and eventually the globe through technology," Sherman said. "Regulators need to see that it's better to keep cannabis off the black market by making it traceable. We want to show the world this can be done responsibly."
La Conte's Clone Bar and Dispensary in Denver saves countless hours by using Flowhub to maintain compliance with Colorado regulations.
"Before Flowhub we had to manually upload data to the state every night," said Zach Howell, supply chain manager for the store. "That meant taking screenshots of spreadsheets and cutting and pasting. It was a lot of work."
Today, all sales data for the day can be uploaded automatically into the state's database in a single step. The system also gives La Conte's a live, real-time view of its inventory.
Upon entering the dispensary, customers have their ID scanned both for their date of birth and for their state of residency. That process checks them into La Conte's system, so that when they're ready to make a purchase, there's no uncertainty about what they can buy.
In Colorado, out-of-state residents are not allowed to buy more than an ounce of marijuana, for instance. It used to be up to employees to quickly figure out what combination of products—flowers, edibles, and so on—adds up to that much. Now Flowhub's system does it automatically.
"If we know your ID is from out of state, it locks the transaction if you go over an ounce," Howell said. "They've basically put the regulations into a system that forces users to play by the rules."
Howell, meanwhile, can tap into Flowhub's system and handle any problems remotely. "If I'm on a plane and a manager calls to say we're out of something but have it in back stock, I can move it into their inventory for them to sell."
The technology is enabling many of the same processes and capabilities that have long been standard in other parts of the retail world but adapted with an industry-specific twist. As the cannabis industry grows and matures, that trend promises to continue.
"When I first started in this industry, it was a bunch of people who knew how to grow weed but had no business sense whatsoever," Howell said. "Today the big companies out there are starting to get accountants and HR departments. The companies that are surviving are saying, 'we need a CEO, we need a business model, we need a plan. We need technologies to streamline our processes and make sure we're compliant.'"
Those are important steps because eventually, cannabis will become a commodity, said Green Lion's Bologna. When that happens, success will favor those tapping efficiency-boosting best practices and tools already commonplace in the rest of the business world.
"A lot of people like to put us in our own bucket, but we are starting to use all the standard tools," Bologna said.
That's definitely the case at GreenRush, an e-commerce platform for medical marijuana delivery. GreenRush partners with local U.S. dispensaries and delivery services and helps them acquire customers through its online platform.
"We're like the GrubHub of the medical marijuana industry," said Paul Warshaw, GreenRush's founder and CEO.
Customers who land on the site can browse dispensaries and products; with a verified medical marijuana card, they can order products for delivery by a dispensary near them. California-based shoppers who don't have a medical marijuana card can even consult with a doctor via GreenRush's telemedicine platform and get approved for one on the spot.
Though much of GreenRush's technology was built in-house, the company has tapped a number of common tools to propel its business. A partnership with Salesforce, for instance, helps with sales management and customer support.
"We're a sales organization," Warshaw explained. "Everything starts with outreach to the dispensaries."
The company has also integrated with DocuSign for its membership agreements, MailChimp for email marketing, and Slack for communication with dispensary partners.
"It's great that people are building technologies specifically for cannabis, but there are awesome platforms already out there that can help make your business so much more efficient and transparent," Warshaw said.
As the industry matures, that kind of fine-tuning may become an imperative.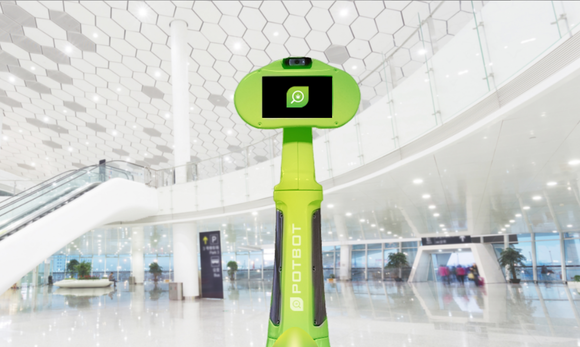 Owing in part to the high prices set during the industry's black-market days, more than 80 percent of the businesses that get started in the legal cannabis industry break even within a year, said Leslie Bocskor, founder and president of Electrum Partners, an advisory firm focused on the industry.
Such rapid profitability is "unheard of," Bocskor said.
It also poses what may be one of the industry's biggest challenges in the days ahead.
"High margins can cover up a lot of mistakes," Bocskor said. "Businesses can't get comfortable—they need to start using best practices regardless of their profitability, and technology is a big part of that."
Banking remains another obstacle for many in the industry, as financial services firms remain skittish about serving cannabis-based businesses.
"The average cannabis business can't bank like a normal one would," GreenRush's Warshaw said. "Not everybody wants to work with you."
There can even be issues for cannabis companies trying to advertise on sites like Google or Facebook, or to make apps available online. "Things you wouldn't think of are challenges that we have to overcome," Warshaw said.
Looking ahead, the effort and funds now being poured into the cannabis industry could create jobs and tax revenue and fuel innovation for years to come.
"It's no longer some guy in a warehouse where they roast coffee to cover up the smell," Electrum's Bocskor said. "All this money is driving innovation that will affect agriculture around the globe."
Said Howell, "We're not just growing weed to sell weed anymore—it's a business."