Linux gamers shouldn't buy games before they're actually released for Linux or SteamOS. Lots of games—including big-name, AAA games—have gotten a wave of good press by announcing forthcoming support for Linux and SteamOS, which then never materialized.
There are lots of great games you can play on Steam Machines and Linux. That's why it's so disappointing when developers cancel announced ports or, worse yet, go silent and stop talking about them.
These developers didn't deliver on their promises
The Witcher 3: Wild Hunt, which Valve announced was "Coming to SteamOS" with a huge banner on the Steam store, was perhaps the biggest tease of all. That banner was taken down just a few hours later, and Valve never said anything further on the matter. CD PROJEKT RED, The Witcher 3's developer, has refused to comment on Linux and SteamOS ports. Support would've seemed natural considering The Witcher 2: Assassins of Kings is available for SteamOS and Linux, but it doesn't look like it's happening.
Batman: Arkham Knight was another huge AAA game promised for SteamOS and Linux. But the SteamOS, Linux, and Mac ports were officially cancelled after a botched Windows release that saw Warner Brothers hand out a lot of refunds to upset PC gamers. "We are very sorry," a Warner Brothers representative posted on the Steam forums. "If you have pre-ordered Batman: Arkham Knight for Mac or Linux, please apply for a refund via Steam." Now that's how to do a cancellation right.
Street Fighter V seems missing in action. The last announcement was in February 2016, when Capcom promised it was working with Valve on the SteamOS and Linux version, with an ETA in the spring, and that more news would be coming soon. It's now more than six months later, near the end of the summer, and Capcom hasn't said a thing about it since. Street Fighter V could be just another quietly cancelled port.
Multiplayer FPS Evolve also appeared on a Valve-provided list of games headed to SteamOS. But Evolve never materialized for SteamOS or Linux. Again, it's no big surprise—the game didn't seem successful and Turtle Rock Studios had to scramble to convert the game into a free-to-play game. That free-to-play game, Evolve Stage 2 , is only available for Windows and the developers haven't commented on a SteamOS or Linux version.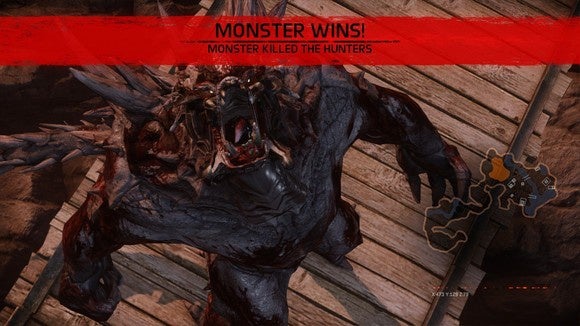 Total War: Rome II was promised in Valve's list of games coming to SteamOS, but a Linux port never arrived. "I thought it came out already", said the community manager when asked on Twitter. The sequel, Total War: ATTILA, was released for Linux and SteamOS, but Rome II was not. As the community manager who thought it was already released replied: "There's no updates :/".
Gauntlet, a reimagining of the beloved old arcade game series, got good press for announcing support for SteamOS and Steam Machines at launch. Arrowhead even sold pre-orders with a Linux icon on the Steam store page. But the SteamOS and Linux version was later officially cancelled so the developer could focus on the Windows PC version. (Yet another reason why you shouldn't preorder games.)
Driving simulator Project CARS also seems to have given up on SteamOS. The frequently asked questions page on its website used to promise a SteamOS version "later in 2015," but it was never released, and any mention of SteamOS or Linux is now gone from the current FAQ.
Steam Machines haven't taken the world by storm
Many developers probably thought Steam Machines and SteamOS would be more successful when they made these promises, although some also thought their own games would be more successful, and had to scrambled when they weren't.
Still, it's a shame that developers so frequently back away on their promises. It's a lesson to gamers everywhere: Don't buy a game based on something the developer promises to release in the future, especially when it's something as easily and frequently cancelled as support for Linux and SteamOS.