Linux can now sync notifications from your Android phone and reply to SMS messages. It works just like Cortana does between Windows 10 PCs and Android phones, and like Apple's Continuity feature works between Macs and iPhones.
KDE Connect brings Linux and Android together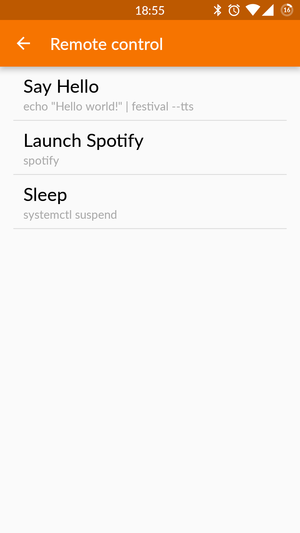 Despite the name, KDE Connect isn't just for KDE Plasma desktop users. You can install KDE Connect on any Linux desktop environment. After that, you'll just need to install the KDE Connect app for Android from the Google Play Store.
With KDE Connect on your Linux PC and Android phone, you'll be able to link them together. Notifications you receive on your Android phone will appear on your Linux PC. If you receive an SMS message on your phone, you'll see it on your Linux PC and you can respond to it from Linux. KDE Connect also offers other useful features, like the ability to trigger custom commands and use your phone as a media controller remote. The connection is made without any servers—your phone and PC connect directly to each other using TLS encryption over the local network.
This application has been in development for years, and the project recently released KDE Connect 1.0, which added the much-anticipated SMS-reply feature as well as strong encryption. It can even push notifications from your Linux desktop to your phone, so you'll get a ping on your phone whenever a notification occurs on your desktop.
The Kubutnu Backports PPA will reportedly offer the latest KDE Connect 1.0 package soon, making it easy to install on Ubuntu 16.04 LTS. You'll just need to add the PPA and install the package. An older version of KDE Connect without the SMS-reply feature, but with notification sync, is also available in the main Ubuntu 16.04 LTS repositories.