Acer is getting serious about laptops with 360-degree hinges.
Ahead of the annual IFA conference in Berlin, the company announced the new Acer Spin line as part of its fall lineup. The Spin line features four different laptops packing 360-degree hinges, with prices starting at $250. And if Windows isn't your thing, Acer also unveiled a convertible Chromebook with the largest display yet for a Chrome OS device with a 360-degree hinge—though that's not technically part of the Spin brand.
The cheapest Spin laptop is called the Spin 1. With prices starting at the aforementioned $249, the Spin 1 features an 11.6-inch display with either 1080p resolution on an IPS display, or a 1366-by-768 screen featuring Antimicrobial Gorilla Glass.
The Spin 1 comes with either an Intel Pentium or Celeron processor, up to 8GB of RAM, and a range of storage choices that max out at a 1 terabyte hard drive, or 64GB of eMMC flash storage. It also supports Acer Active Pen so you can use the new Microsoft Ink Workspace that rolled out with the Windows 10 Anniversary Update.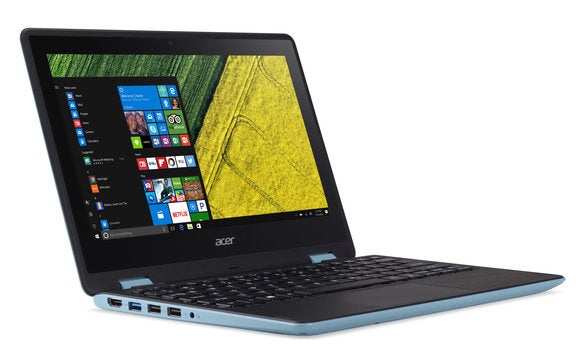 Why this matters: If you're looking for a new laptop it may be worth waiting another month or so. With IFA Berlin wrapping up, new devices will be rolling out soon from numerous computer makers including Acer. Plus, with the Windows 10 Anniversary Update beefing up Windows' inking capabilities, the Spin 1 is an well-priced option for anyone who prefers to jot down notes on their device.
The rest
If you need something more full-powered than the Spin 1, there's also the Spins 3, 5, or 7. The Spin 3 is the biggest of the lot with a 15.6-inch display, the Spin 5 offers a 13.3-inch screen, while the Spin 7 offers a 14-inch display. All three of them are available in 1080p resolutions and all feature touch-friendly screens—these are convertible laptops, after all.
Acer plans to roll out the Spin line in October. The Spin 3 starts at $500, the Spin 5 at $600, and the Spin 7 at $1,200.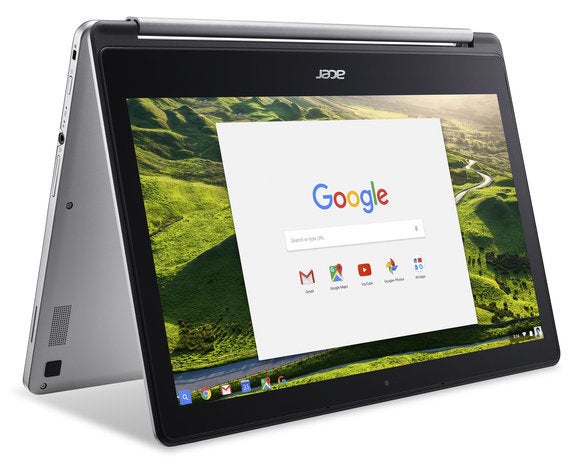 If you like the idea of a convertible, but want to avoid Windows, the Chromebook R 13 might also be worth looking at.
This 13.3-inch laptop is the largest Chromebook convertible yet, Acer says, and it is slated to get Google Play support allowing it to run Android apps in the coming months. The laptop features a 1080p display, 720p webcam, 4GB of RAM, and a M8173C CorePilot quad-core processor. Connectivity-wise, the Chromebook R 13 comes with a USB Type-C port, USB 3.0, HDMI, Bluetooth 4.0, and microphone and headphone jacks. You also get your choice of 16GB, 32GB, or 64GGB eMMC flash onboard storage.
Prices for the Chromebook start at $400. It's also rolling out in October.