I remember my first PC build: I spent $1,000 for all the parts, and it was amazing. And then I was so broke, I ended up using a terrible $20 keyboard/mouse bundle for the first six months afterward.
These days I'm drowning in mechanical keyboards, but I have a soft spot for companies trying to improve the low end of the market with good gear at an affordable price. Logitech's latest play is the new Prodigy line, which includes a headset, mouse, and keyboard that give mid-range performance on the cheap. How cheap? Try $70 each.
Triple threat
Yeah, that's a pretty good price for gaming peripherals, though the seasoned veteran will no doubt notice where Logitech's made compromises.
Take the keyboard, for instance. The new G213 Prodigy looks like a spin-off of Logitech's $160 G810–it has the same minimalist design, RGB lighting, and dedicated media keys. However, the G213 is a rubber-dome keyboard, and not mechanical.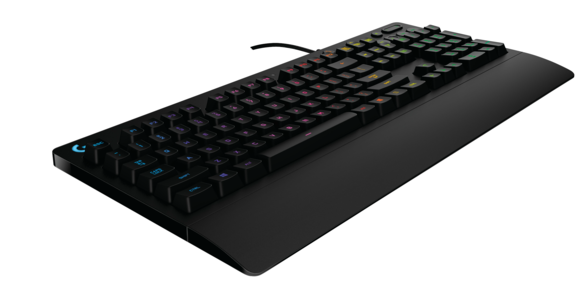 I'm a card-carrying mechanical keyboard evangelist, so I'll say that these days in the realm of $70, you can find a few non-Cherry RGB boards that may be worth looking into. But I'll give Logitech this: For a rubber-dome keyboard, the G213 is not too bad. Logitech claims it's tweaked the G213 to feel more like Cherry MX Blue switches, mimicking the actuation point and amount of force needed to depress a key. I'll make a broader statement and say it simply feels less squishy and unpleasant than your average $20 board.
And, as I said, it's $70. That might sound pricey, but you get the peace of mind that comes with a brand like Logitech, and you get some features that would run you more if you went with another company. A SteelSeries rubber-dome keyboard with RGB illumination will run you $100, and you don't even get per-key lighting. Instead, you're limited to five zones.
The G403 mouse seems to be less of a value proposition. It features a classic scooped shape familiar to anyone who uses a Razer DeathAdder, literally any Mionix, or your average generic off-the-shelf mouse. It's comfortable, it's minimalist, it's unpretentious. And, as a bonus, it features the same PMW3366 sensor found in the higher-end G502 and G900.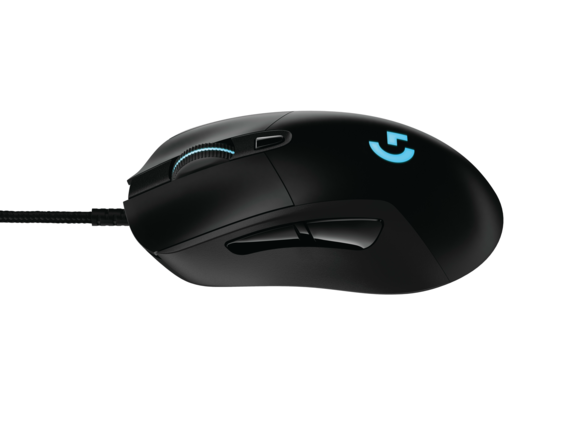 That said, the G403 is $70 while the G502 is $80, making the G403 less of a "budget mouse" and more "another Logitech mouse." Personally, I'd still recommend the G502. I am biased, though—I've been using the thing for nearly two years.
More of a bargain is the wireless G403, which will retail for $99, or $50 less than the higher-end G900. If you're looking for Logitech's top-of-the-line wireless mouse tech in a much more affordable package, it's looking like a steal.
And then there's the G231 Prodigy Gaming Headset. I admit I'm interested in spending more time with it, because we fell in love with Logitech's G933 headset. I'm hoping that level of quality makes it into this more affordable version—the HyperX Cloud could use some inexpensive competition.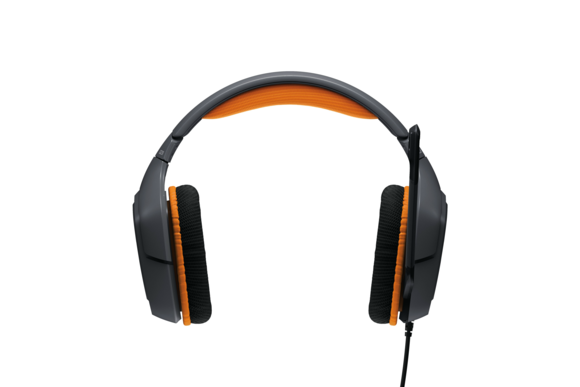 However, you can find the Logitech G633 (the wired version of the G933) for a cool $100. While $30 is definitely a decent amount of money to save, the G231 Prodigy will need to impress us quite a bit if it's going to make a case for its existence.
We'll have more extensive reviews for the entire Prodigy line (and the G Pro mouse) once we can spend more hands-on time with them. I'll let you know how it feels using a rubber dome keyboard again. The horror.