There's a new feature expected to roll out with Firefox 49 later this month that will take help ease ink costs for anyone who likes to print out webpages. The browser is getting a new way to simplify page printing. Currently, if you want to simplify printing you have to first use Firefox's reading view and then print. The new method removes that first step.
If you're using the current version of Firefox beta, which is a test build of Firefox 49, you can already enable the feature. First, type about:config in your browser's address bar.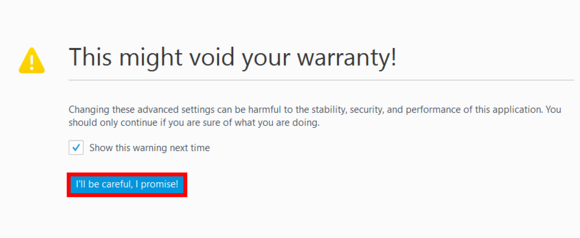 If you see a warning like the one above, just click the blue button that usually says something like I'll be careful, I promise! or I accept the risk!

Next, in the search bar at the top type in print.use_simplify_page and tap Enter. When the option appears, double-click it, which should convert the Status column to "user set"—the final build may say "true" instead. It's not clear if the feature will be enabled by default when it officially rolls out in the mainstream version of Firefox.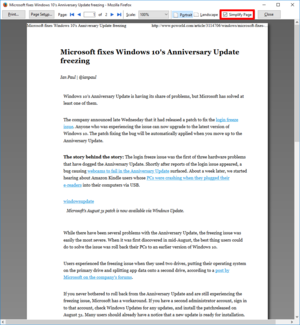 Once that's done you're ready to go. Now go to a webpage you want to print, click the "hamburger" menu icon and choose Print from the drop-down menu. In Firefox, using the Ctrl + P keyboard shortcut triggers the system print dialog not the browser's built-in print preview feature.
Now that you've enabled the flag, you should see a checkbox labeled Simplify page next to the Close button. Click that box and the print preview you're seeing inside the browser will be reset.
The new version should be all text or nearly all text. Hit the Print… button and enjoy the ink savings.