Building a gaming PC on a $500 budget is all about compromise. Unlike with high-end PC builds, you simply can't have your cake and eat it too. Adhering to strict spending limits flat-out means that at least some of your hardware will sacrifice performance on the altar of The Overall Good.
But which hardware? How badass a gaming PC can you truly achieve for $500? That's what this article is all about.
I've spent the last several days researching all the configuration variables and have finally settled on a $500 gaming PC setup that I'd recommend. To be clear: I didn't actually build this PC, so you won't find performance benchmarks at the end. But if you handed me $500 in cash today (is my boss reading this?) here's the rig I'd build, complete with justifications for each and every part.
Yours would likely be different. Like I said, compromise involves hard choices, and hard choices often aren't universal choices. Think you could come up with something better for $500 or less? Drop your alternatives in the comments. I'd love to read them!
Graphics card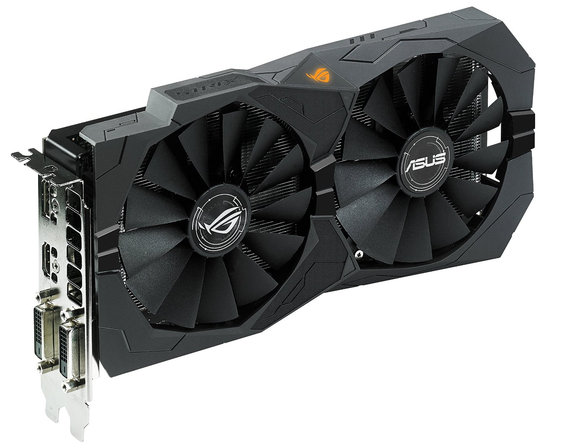 The first question to ask in any budget gaming build: balance or raw gaming firepower? As PCWorld's graphics and gaming editor, I'm all about pushing maximum pixels, so the cornerstone of this PC is the Asus Strix Radeon RX 470 OC Edition ($200 on Amazon), eating up a full 40 percent of the budget. No guts, no glory.
Mentioned in this article
ASUS ROG STRIX Radeon Rx 470 4GB OC Edition
Price When Reviewed:
$199.99
I'm bummed that more-powerful Radeon RX 480s aren't actually available at AMD's oft-trumpeted $200, but the Radeon RX 470 is still a great option for that price. While it doesn't quite deliver no-compromises performance at 1080p resolution, it comes damned close. Many games will hit the golden 60 frames-per-second standard at Ultra settings, and if you're not quite there, dropping your graphics to High or fiddling with just a setting or two should boost you over the hump. I'm partial to this Asus Strix model because it's custom-cooled without exceeding $200, unlike other RX 470s.
"But Brad! You recommend the 3GB GeForce GTX 1060 ($200 on Amazon) in your best graphics cards roundup!" Indeed I do, keen-eyed hypothetical reader—and I think it's still a better bet if you're dropping a new graphics card into an existing PC. But the two cards are pretty evenly matched, and the Radeon RX 470 holds a few key advantages that make me lean towards it in this instance.
Mentioned in this article
ViewSonic VX2257-MHD 22-inch 1080p FreeSync Gaming Monitor
Price When Reviewed:
$149.99
First, its 4GB memory capacity is more future-proof—an important element of a budget build. Second, an eventual upgrade to a variable refresh rate monitor would do wonders for the gameplay experience of a budget build, and AMD FreeSync monitors are significantly cheaper than Nvidia G-Sync panels, starting at just $120 on Amazon for a 22-inch 1080p screen.
Sure, it's a budget rig, but you still have to think about the future. Speaking of which…
Processor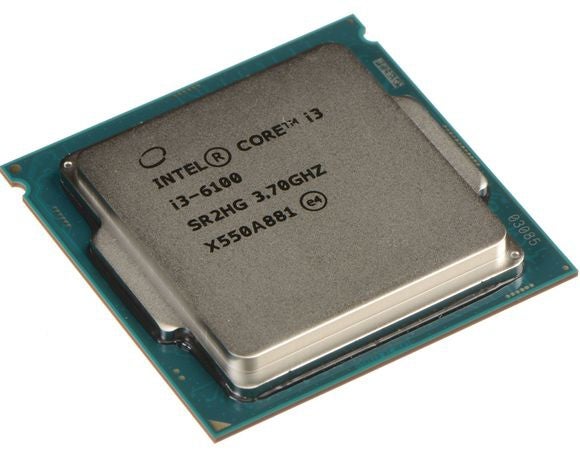 …a future upgrade path is the reason I'm opting for Intel's 3.7GHz Core i3-6100 ($118.29 on Amazon) over an AMD CPU.
AMD's APUs and FX chips are darlings of the budget-build world, and chips like the FX-6350 ($117.52 on Amazon) and X4 880K ($100.61 on Amazon) indeed deliver great price-to-performance value in low-cost gaming PCs. And you can overclock them, unlike the Core i3-6100! But pairing the Core i3-6100 with a discrete GPU will give you significantly more in-game frames than AMD-based APUs, as Hardware Canucks shows, and more importantly you're leaving yourself room to upgrade in the future.
Mentioned in this article
Intel 3.7GHz Core i3-6100 processor
Price When Reviewed:
$275.98
With Zen CPUs, Bristol Ridge APUs, and socket AM4 right around the corner, the FX chips and APUs currently on sale are basically a dead end. The aging AMD chips you can buy right now are the best you'll ever see, and the platforms themselves lack many newer features.
The Core i3-6100 is built around Intel's modern Skylake platform. In the future, you could drop in a Core i5 or Core i7 chip for a massive performance upgrade, and Intel's next-gen Kaby Lake chips are expected to use the same socket. There's room to grow with the i3-6100. It's only a dual-core chip, but hyper-threading means it effectively has four.
Motherboard
And, after all that talk about modern features and upgradability, I've selected a motherboard based on the H110 chipset, aka the most nerfed Skylake platform available. Strict budgets can break your heart.
Mentioned in this article
Gigabyte GA-H110M-A motherboard
Price When Reviewed:
$56.00
That said, the Gigabyte GA-H110M-A micro-ATX motherboard ($54 on Amazon) delivers everything you need for single-card gaming. There's a solitary PCIe x16 slot, two PCIe x1 slots for some extra upgradability (though one will likely be covered by your Radeon RX 470), a pair of DDR4 memory slots, and support for up to four USB 3.0 connections (two in the I/O shield, and the ability to add another two via an internal header). You'll also find four SATA 3.0 connectors for full-speed SATA SSDs.
You won't find support for cutting-edge M.2 and PCIe SSDs like you would in pricier H170- and Z170-based Skylake motherboards—but hey, if you're building on a budget you're unlikely to drop big bucks on bleeding-edge storage anyway. You also won't be able to overclock any chips installed in this motherboard. The more constricting design decision is the inclusion of a single fan header, meaning you won't be able to connect two case fans to the Gigabyte GA-H110M-A, unless…
Fan splitter
…Yup. SilverStone's fan splitter will set you back a mere $4.39 on Amazon. I like this one because it supports PWM fan controls, but any splitter will do, really.
Memory
Modern gaming PCs need at least 8GB of memory. Since this build's motherboard only supports a maximum of two memory sticks, a single 8GB stick of GSkill's Ripjaws V DDR4 memory ($35 on Newegg) will do the trick while leaving room to potentially add another stick to double your capacity in the future.
Case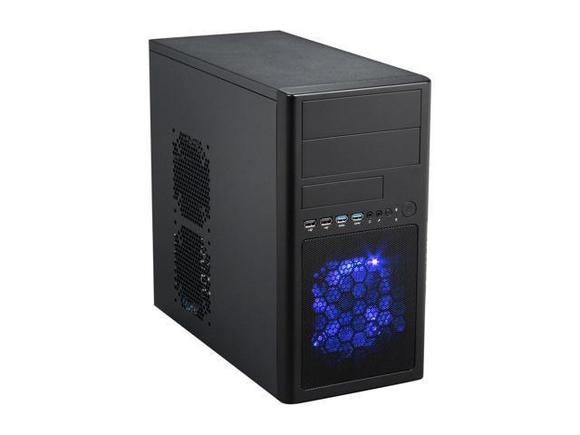 Here's the other major compromise. Dropping all that money on the graphics card and processor doesn't leave much wiggle room for case selection. The Rosewill Line-M ($33 on Newegg) is a tiny, ultra-affordable case with a couple of features you don't normally find in tiny, ultra-affordable cases—namely a pair of front-size USB 3.0 ports and two preinstalled case fans. That makes it the clear pick for this build.
Mentioned in this article
Newegg reader reviews say the case is made from flimsy steel, which is to be expected in a chassis this cheap. There's also no motherboard tray to route your wires behind, so internal cable management will be difficult. Fortunately, the Rosewill Line-M features solid steel sides rather than windows so you won't have to stare the rat's nest in the face.
I considered selecting a case with an integrated power supply, such as the Rosewill R519-BK ($55 on Newegg), to shave off a few extra bucks, but decided against it for a few different reasons. First, virtually all budget cases (including the R519-BK) only include a single 120MM rear case fan. With the Radeon RX 470 roaring inside, you'll want two—an intake and an outtake. The $33 Line-M offers that despite its budget price. Likewise, the Line-M features that handy pair of front-facing USB 3.0 ports, while the R519-BK and the vast majority of other budget cases only offer USB 2.0, if anything at all.
I also loathe the idea of relying on a cheap no-name power supply, even in a budget build. A bad PSU can blow up your entire system if it fails, and cheap-o ones definitely can fail. While you may be able to save a (scant!) few bucks on a system with an internal power supply, the risk outweighs the reward.
Power supply
Mentioned in this article
EVGA 430 W1 Power Supply
Price When Reviewed:
$34.99
Even though the EVGA 430 W1 ($32 on Amazon) lacks 80 Plus Bronze certification, EVGA is a trusted name in power supplies. And yes, 430 watts should be more than enough to power this $500 gaming PC. Indeed, when I input this PC's specs into the OuterVision wattage calculator it recommended a 282W power supply. That's a bit stingy in our opinion, but PCWorld's hardware-stuffed GPU test system only drew 248W from the wall at peak when equipped with XFX's Radeon RX 470.
It's not a modular power supply, alas, so even unused cables will need to lie dormant inside your case. Again: Good thing the Rosewill Line-M features solid steel sides.
Hard drive
Ugh. Ugh, ugh, ugh. It hurts me—scars me—to skip out on a solid-state drive in this build, especially since SSD prices are plummeting these days. But a gaming PC needs decent storage capacity to hold those games, and even 240GB SSDs are priced over $50, which puts them squarely out of the budget of this build.
The WD Caviar Blue 320GB ($22 on Newegg) doesn't give you a ton of capacity, but 320GB is enough to work with, and the price is certainly right. Snagging a hard drive for so little means buying from a third-party seller, but this one's got a great reputation and has been selling this particular drive for years. Plus, there's a one-year warranty—short compared to buying direct from WD or Newegg, but long enough to shake out any potential bugs. I can live with this limitation in order to have the Radeon RX 470's superior firepower, with an eye towards adding more storage in the future.
Next page: Adding it all up, peripherals, and what I'd change with $100 more
Adding it all up
And that's it! Here's the rundown on the full build.
Asus Strix Radeon RX 470 OC Edition – $200
Intel Core i3-6100 with included CPU cooler – $118.29
Gigabyte GA-H110M-A micro-ATX motherboard – $54
SilverStone 1-to-2 PWM fan splitter cable – $4.39
GSkill Ripjaws V 8GB – $35
Rosewill Line-M – $35
EVGA 430 W1 – $32
WD Caviar Blue 320GB – $22
Add it all up and you've got a grand total of $500.39 at the time of writing. (Warning: PC prices can fluctuate daily.) Rounding down to the nearest dollar, I'd call it mission accomplished! This $500 gaming PC would chew through games at 1080p resolution, blowing through most titles at 60fps with most graphics settings cranked high. It'd utterly blow away today's consoles, and that likely includes Sony's new PlayStation 4 Pro.
There's one part of this rig I feel bad about, though: Not including the cost of Windows.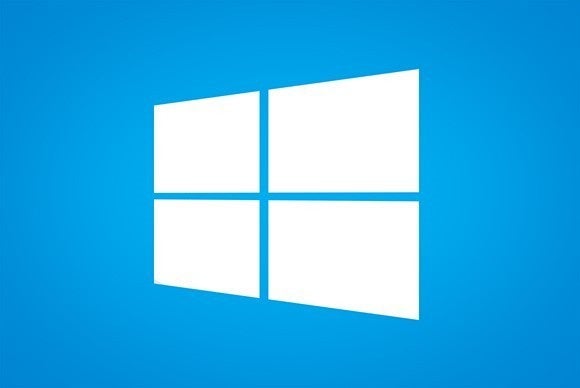 Virtually all gamers use Windows, and at $110 on Amazon, a Windows 10 license ain't cheap. But there's a good reason for not including it here. You can pick up Windows 10 Home OEM product keys for under $30 on Kinguin, a little secret that both Paul from Paul's Hardware and I have used for a while now. Just be sure to spend the extra buck or so on Kinguin Buyer Protection, as the site's kind of like an eBay for software, and sometimes shady resellers will sell you a used product key. (You'll need access to another computer to create Windows 10 installation media, though.)
Mentioned in this article
AMD FX-6300 6-Core Processor Black Edition
Shaving $30 off the cost of this build to include Windows would require even more painful compromises. It would be better to install Linux at first and save your pennies for a month rather than cut deeper into this build. (There are tons of superb Linux-ready games now, tool!) But if you absolutely, positively have to squeeze the cost of Windows into the $500 total, you could replace the Core i3-6100 and the H110 motherboard with AMD's FX-6300 ($90 on Amazon) and a $50 AM3+ motherboard like Gigabyte's GA-78LMT-USB3 ($55 on Amazon). You'd be sacrificing future upgradability, as we discussed in the CPU section, but the difference in price between the two processors is enough to snag you a Windows license from Kinguin.
Alternatively, you could swap the $200 Radeon RX 470 for an older GeForce GTX 950, which you can frequently find for $100 on sale. (PC Part Picker's great for finding discounts.) It's a massive step down in terms of raw graphics firepower, but Nvidia's card would still deliver 1080p gameplay that outshines the PlayStation 4 and Xbox One. You'll need to tinker with graphics settings more to hit decent frame rates, though.
Don't be tempted to cut costs by using a no-name power supply. Just don't.
Peripherals?
PC build guides—including this one—often don't factor in the price of a keyboard, mouse, and monitor, as many people already have these lying around, or know people who have spares lying around. If you don't, however, expect to spend a few dollars more.
A basic keyboard ($9 on Amazon) and mouse ($7 on Amazon) will set you back a mere $17 total, though you can spend much, much more on keyboards and mice designed specifically for gamers. Gamer-centric peripherals are definitely a worthwhile upgrade, but not something you need to blow your budget for up front. Your PC's core hardware is more important. If you don't have a spare monitor and can't scrounge up a free one from a pal, Craigslist, or local swap shop, a basic 22-inch 1080p monitor can be found as cheaply as $90 on Amazon.
Don't buy it though.
Instead, if you need to buy a whole new monitor, just grit your teeth and connect your PC to your TV until you're able to spend a bit more for a monitor with better gaming specs, like the aforementioned 22-inch FreeSync-compatible ViewSonic display ($120 on Amazon). It's still no high-end gaming monitor, but spending the extra $30 for a panel with a low 2ms response time and FreeSync support will result in a smoother, more satisfying overall gaming experience.
What I'd change if I had $100 more
If you wind up with an extra $100 to spend on the build—maybe you downgraded the Radeon RX 470 to a GeForce GTX 950, or perhaps your loaded grandparents slipped you a cash-stuffed card on your birthday—I'd suggest putting it towards correcting this build's most glaring compromises.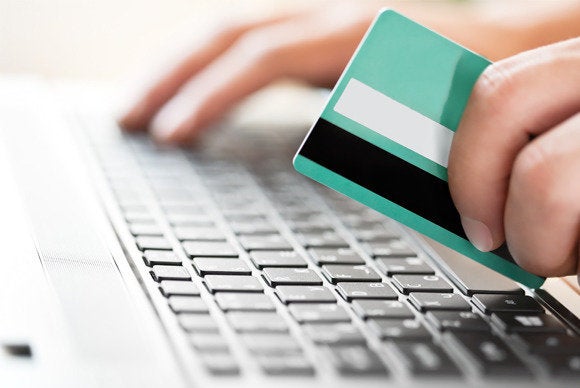 First, I'd grab a small SSD, like the 64GB ADATA Premier SP600 ($33 on Amazon), to use as the primary boot drive for Windows and a home for your most-used software. The speed boost is well worth it.
Next, I'd upgrade the motherboard to one with the H170 chipset, like the Gigabyte GA-H170M-D3H ($90 on Amazon). It's still not high-end despite the big leap in price over H110 boards, but it's worth investing in the greatly expanded feature set of H170 if you can swing it. Considering that our pick for an H110 motherboard costs $55, we'll call this a $35 upgrade, bringing us to $68 total for this and the SSD.
A better case would be good to have, and you can find nice ones like the NZXT Source 220 for $50 on Amazon, but I'd recommend spending the rest of your extra cash on a Kinguin-supplied Windows license.
Bringing it all together
That's it! With these parts in hand, the only thing standing between you and a killer PC gaming experiences is actually putting it all together. If you need help with that, be sure to check out PCWorld's comprehensive guide to building a PC.
Were my compromises different than the ones you'd make? I want to hear about it. Share what you'd change (and why!) in the comments below. You might just convince a fellow PC enthusiast to choose another path.