Six months after Nvidia launched its Shield Android TV console, several of its highest-profile games have failed to materialize.
The most noteworthy no-show is Borderlands: The Pre-Sequel, which originally had a July 1 release date. Nvidia had been using this game as a sales incentive for the Shield's 500GB Pro version, offering a free download voucher for early adopters. But so far, there's been no word on when the game might launch. Last week, Nvidia sent Pro buyers a Season Pass code for The Talos Principle (an excellent game in its own right) as "a thank you for your patience," but gave no updates on a release date for Borderlands.
Several other recent console games have also been listed as "coming soon" since launch, including Metal Gear Rising: Revengeance, Resident Evil 5, and Borderlands 2. And while Nvidia had originally promised a port of Crysis 3, even demonstrating an early build to the tech press during March's Game Developers Conference, all mentions of it have disappeared from Nvidia's website and game store.
Update: We've received the following statement from Nvidia:
Borderlands: The Pre Sequel is still in development. Development is taking longer than anticipated, we'll have an update in the coming months.

As for the other games, they are in various states of development. We'll have more to announce as they approach their launch.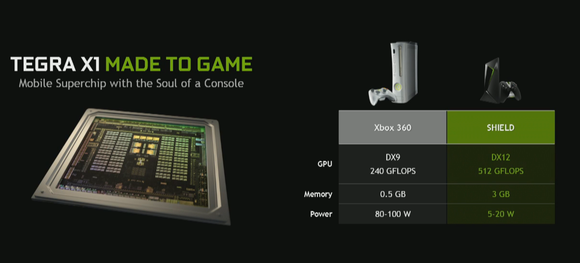 In fairness, the Shield Android TV's game catalog has grown in other areas. Indie games such as Trine 2, Contrast, Hotline Miami (and its sequel), and Never Alone have all arrived as planned. Several Valve classics such as Portal and Half-Life 2 are also available. Combined with Android TV's existing games catalog, and with Nvidia's GeForce Now and GameStream services, it's not as if Shield owners are starved for entertainment.
Still, the console and its fancy X1 processor have not lived up to Nvidia's hype for high-end gaming. Part of Nvidia's pitch for the Shield Android TV was its ability to run big-budget games from the Xbox 360/Playstation 3 generation, but we've yet to see much evidence to back up this claim as the console reaches its first half-birthday.
Why this matters: Certainly, the lack of follow-through doesn't reflect well on Nvidia. But it also acts as yet another cautionary tale for early adopters. If you're not thrilled with a product on day one, don't buy it banking on features that have yet to come.