Thanksgiving is over, Black Friday is behind us (did you see all those crazy Vines?), and December is already here. There's no doubt about it: Christmas is coming. If your first thought after reading that is, "Nooooo!" a new Chrome extension can help alleviate the holiday overload by blocking out festive cheer on select popular websites.
The Ho Ho No extension from U.K.-based gadget insurance provider Insurance2Go puts a big Bah Humbug stamp on any Christmas-related items it finds on social networks like Facebook, Pinterest, and Twitter. It also works on some regular sites such as BuzzFeed and Mashable by blocking out the word 'Christmas' and 'Xmas.'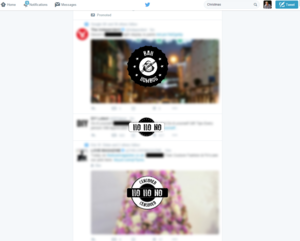 Unfortunately, the extension cannot save you from generic references to "the holidays" or "the festive season," and it won't work on every site you visit. But this extension shines best on the big social networks where the words 'Christmas' and 'Xmas' are more likely to show up on posts from friends.
Getting Started
Using the extension is very simple. All you have to do is download and install it from the Chrome Web Store, and continue browsing the web as you normally do—no restart required.
If you decide you want to see something related to the "most wonderful time of the year," just hover your mouse over the censored word or post and you'll see it in all its glory.
Once you want to experience the holiday season without censorship, type chrome://extensions/ into your address bar, scroll down to the Ho Ho No extension, and click the trash can icon on the far right.
The holidays are a great time of year, but they often show up in stores, magazines, and online far too soon for some people's tastes. This extension helps tamp down the madness—at least until you're ready for it.