'Twas the week before Christmas, and all through the house, not a game was releasing, not even…Bad Rats 2 or some other vaguely mouse-themed game.
There is a bit of news though. Rainbow Six Siege is free this weekend, Hideo Kojima's been let out of his cage, and Fallout 4 gets invaded by a galaxy far, far away.
Further reading: The 10 best PC games of 2015
Rainbow Six Free-ge
Got a friend who's playing Rainbow Six Siege? Well that friend now has four "friend referral" keys that will allow you to play the game for free this weekend, from 3 p.m. Pacific today until Sunday at 9 p.m. If you own Siege, you can go here to claim your temporary keys.
A free weekend two weeks after launch doesn't give me a good feeling about the health of Siege's community, but hopefully it's just Ubisoft being generous because I'm loving the game.
Denouement
Strap on your best parkour shoes or whatever because Dying Light's expansion arrives in February and it looks pretty damn grim. Domesticated zombies? Magic? Quotes from…the 1994 Frankenstein movie? Somebody's a fan of Kenneth Branagh.
Tonight, there's gonna be a jailbreak
After months of speculation, it's official: Metal Gear Solid mastermind Hideo Kojima has parted ways with Konami, opening his own independent studio, Kojima Productions. It has a fantastic logo: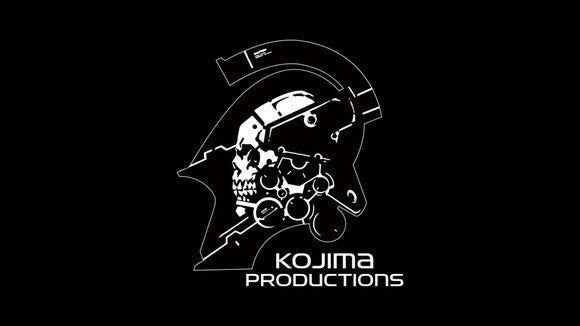 Kojima Productions is working on a new "Sony-exclusive" game, though it's also coming to PC sometime afterward. Though judging by how long Metal Gear Solid V took, "sometime afterward" could mean five years from now.
Winter sales are coming
PayPal did its job once again, casually leaking the start of the next Steam Sale—December 22, or next Tuesday. That's when the vaunted Winter Sale will start, presumably ending sometime in January. Not that the length will matter if Valve holds true to the new model that debuted in the Fall Sale, which ditches Daily/Flash deals (meaning you'll be able to buy anything you want on the first day of the sale, as prices won't be going any lower).
Keep an eye out next week.
Fly on a wall
Crytek's apparently pushing to become one of the premiere virtual reality developers, with yet another game/demo/experience in the works. This one's called The Climb, and it's an Oculus exclusive title about rock climbing. Check out the trailer below:
Land among the stars
Star Citizen hit another funding milestone this week—$100 million raised from crowdfunding. Staggering. To celebrate, here's a flashy video showing off the game's procedurally-generated planets:
War never changes
Bored with Battlefront?Still playing Battlefield 4? Two new, free maps released this week: Dragon Valley and Noshahr Canals, remakes of fan-favorite maps from Battlefield 2 and 3, respectively. Play it while you can—Battlefield 5 is supposed to release in fall of 2016.
Hoth-ston
Now that Fallout 4's been released for a month, we're starting to see people build some pretty ambitious structures in their settlements—like this massive AT-AT built by Ops_Specialist (and spotted by Kotaku).