A live demonstration of broadcast 4K television is planned to take place in Las Vegas in January at the Consumer Electronics Show.
The broadcast will utilize ATSC 3.0, the next-generation version of the U.S. TV broadcasting standard, and be sent from a Sinclair Broadcasting transmitter near Las Vegas to televisions at the show.
ATSC 3.0 uses an IP data stream, so it's much more flexible than current broadcast standards. Using the system, broadcasts can simultaneously send several video streams of varying bandwidths and additional data streams.
Video will be encoded using scalable, high-efficiency video coding (SHVC), which is based on the new H.265 compression and the broadcasts will also include HDR (high dynamic range) data. That allows compatible TVs to display darker blacks, brighter whites and more vibrant colors.
The demonstration is an important one because several of the new features being introduced to televisions are not supported by current broadcasting standards. Among them, 4K and HDR provide a vastly improved picture but the signals cannot be sent over the air.
The flexibility offered by IP data means Internet-based streaming services can support the systems and so will ATSC 3.0.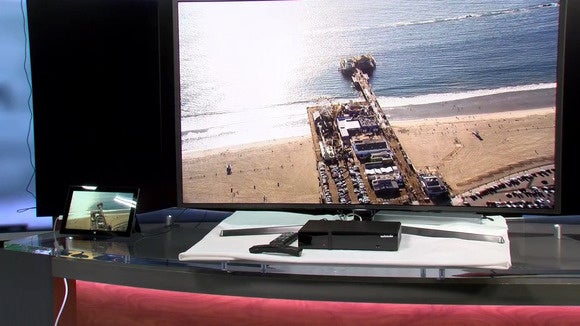 The demonstration at CES will be the second such broadcast in Las Vegas. In December, Sinclair ran a test of the system for a delegation of South Korean TV executives that was visiting the city.
Demonstrations of ATSC 3.0 have also been held at other cities around the U.S. as the broadcast industry tests out the new standard.
In addition to better pictures for consumers, TV broadcasters are hoping they can make money using the data broadcasting streams for additional non-TV services.