Not content with being the first to bring Microsoft's Windows Hellobiometric authentication to older PCs, the eye-tracking specialists at Tobii are refocusing on one of the potential niches for its technology: PC gaming. At CES 2016, Tobii revealed several partnerships revolving around getting your gaze into games.
The most important part of gaming, of course, is the games. Following up on its successful implementation in Assassin's Creed: Rogue (a.k.a. AC: Unity's li'l brother), Tobii's eye-tracking tech is coming to two top-shelf Ubisoft titles in 2016: Assassin's Creed: Syndicate and the long-anticipated Tom Clancy's The Division. On a mechanical level, you'll be able to aim weapons, guide carriages, and throw ropes with your eyes in Syndicate, the best Assassin's Creed game in years. And on a sheerly badass level, "the scene becomes overexposed when looking into a dark room with a bright window, as if the character's vision adjusts."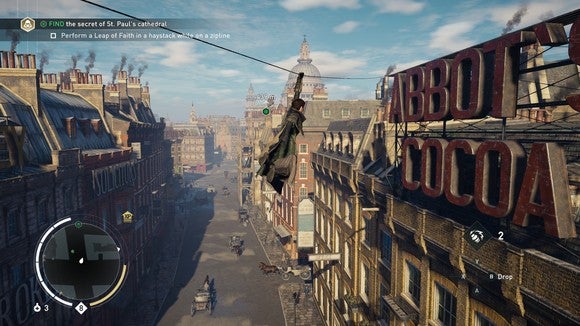 Now that sounds like a cool use of eye-tracking tech. It'll all become available before the end of this quarter, and you can register for early access if you own a (required) Tobii EyeX or SteelSeries Sentry peripheral for your PC.
As far as The Division goes, we'll have to wait a bit longer for firm details, as the game isn't launching until March—if it's not delayed yet again. But Tobii announced that a copy of the game will be bundled with MSI's GT72 Dominator Pro Tobii laptop, which, uh, hasn't been officially announced by MSI yet. Awkward.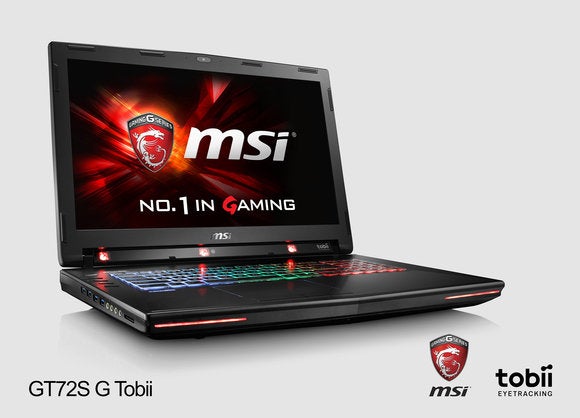 Nonetheless, Tobii says MSI's new model is the "world's first consumer notebook with integrated eye-tracking" and goes so far as to claim the GT72 Dominator Pro Tobii will be shipping sometime in January.
MSI has claimed a few large booths of its own for CES 2016, which we're sure to prowl about. We'll try to dig up more info on this Tobii-equipped GT72 variant while we're there.