When it comes to Android Auto and Apple CarPlay, Ford's SYNC 3 infotainment system has kept it classy. Ford couldn't have enjoyed seeing these two upstart smartphone interfaces gain traction, especially after the years and money Ford spent developing SYNC.
But instead of telling the kids to stay off the lawn, Ford's recent upgrade to SYNC 3 actually embraces both Android Auto and Apple CarPlay, if perhaps like frenemies. At CES, Ford's Casey Feldman showed us how SYNC 3 will know when you've connected an Android phone or iPhone and defer its own features to those available through your mobile device. You set those preferences within SYNC 3.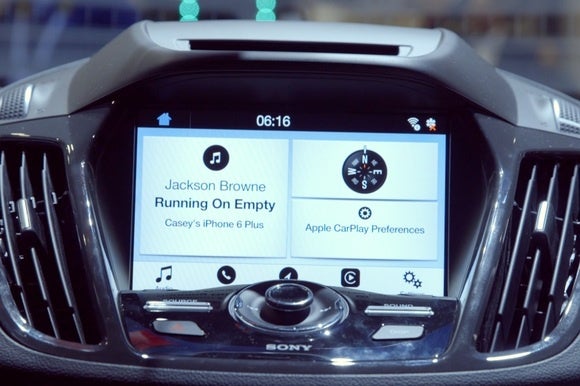 As the car's infotainment brain, SYNC 3 still has exclusive control of the climate system and offers Sirius XM radio (which will cost you a subscription after a free trial). It has a small group of compatible apps including Pandora and Spotify, and Ford continues to build out that ecosystem. Adding Android Auto and Apple CarPlay lets users choose, which is ultimately better for Ford than seeming behind the times or even obstructionist. To the company's credit, it put some real thought into making it work as easily as possible.
Note: When you purchase something after clicking links in our articles, we may earn a small commission. Read our affiliate link policy for more details.
Melissa Riofrio spent her formative journalistic years reviewing some of the biggest iron at PCWorld--desktops, laptops, storage, printers--and she continued to focus on hardware testing during stints at Computer Currents and CNET. Currently, in addition to leading PCWorld's content direction, she covers productivity laptops and Chromebooks.