Nintendo won't be releasing a bedside sleep tracking device after all.
The company best known for making game consoles announced the health-tracking product in October 2014, promising the ability to monitor body movements, heart rate, and movement over radio waves. Nintendo would then process sleep and fatigue data on its servers, and provide recommendations on how to sleep better.
However, Nintendo never actually demonstrated the product after its initial announcement, and has now put the idea on indefinite hold. As translated by Wired, Nintendo president Tatsumi Kimishima delivered the news this week during a briefing for investors, saying "we do not have the conviction that the sleep-and-fatigue-themed [device] can enter the phase of actually becoming a product."
Still, Nintendo hasn't given up entirely on what it calls "Quality of Life" products, with Kimishima saying "we will continue to study the possibility of expanding into this field." Nintendo first laid out its health and fitness plans in early 2014, explaining that it wanted to create "non-wearable" hardware and use its entertainment know-how to keep people engaged.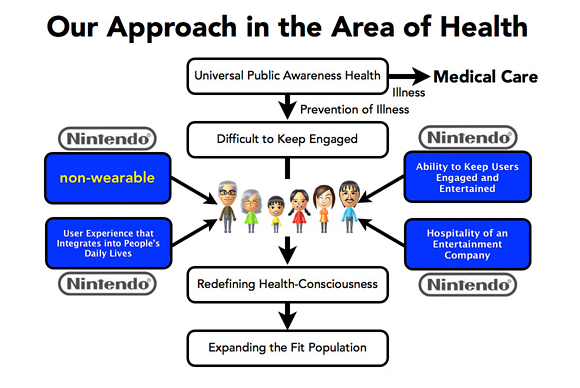 As Wired notes, Nintendo has dabbled in personal fitness before with its Wii Fit games and accessories. In 2009, the company also announced a pulse measurement device that would slip over the user's finger, dubbed the Wii Vitality Sensor, but this too became vaporware when Nintendo couldn't figure out how to make it work well.
The impact on you at home: The idea of a non-wearable sleep tracker isn't unique to Nintendo. A company called ResMed, for instance, makes a bedside tracker that detects sleep through radio waves, and years ago I reviewed a similar product from Gear4. Meanwhile, devices like Sleepace Reston and Beddit place a sensor around the mattress to detect sleep. It's possible that Nintendo's experience with integrating hardware and software would produce a superior product, but so far the company hasn't shown that it can deliver on these promises.