We've long known which Intel chips you need to run a virtual reality rig, but AMD's CPUs have been nothing but a mystery—until now.
On Wednesday, AMD detailed eight of its CPUs and APUs that will be able to power a VR headset like the Oculus Rift and HTC Vive to Forbes.com's Jason Evangelho.
Many of the CPUs on the list aren't a surprise. Its flagship 8-core FX-9590 is there, as well as the darling of budget gamers, the 6-core FX-6350. AMD is also approving its 4-core A10-7870K APU and 4-core Athlon X4-870K CPU for VR, as well as two recently announced APUs.
All of these chips, AMD told Forbes' Evangelho, would offer "strong" VR performance. (Note that these recommendations didn't come directly from Oculus.)
The story behind the story: Remember that the topic here system's CPU, not GPU. You won't be able to run the Oculus Rift off the integrated graphics in an AMD APU. The recommended GPU for VR on the Oculus is still a GeForce GTX 970 or Radeon R9 290.
Why quad-core?
Some common themes I notice running down the list of chips is that none run at lower clock speeds than 3.9GHz or feature fewer than four CPU cores. That's no surprise when it comes to clock speeds. A 4GHz AMD chip is probably about the equal of a 3.3GHz Intel CPU, which Oculus recommends as part of its minimum required spec.
But why the need for quad-cores?
I've been casually asking various hardware vendors about the need for a quad-core chip for VR gaming, and most point to DirectX 12's thirst for more cores. Gamers in the know know that dual-core chips with Hyper-Threading usually do just fine in PC gaming tasks. That changes with DX12, which will offer incredible performance benefits once games fully exploit it. But DX12 titles aren't here yet, and dual-core users may have a glimmer of hope after all.
Do I really need a new CPU?
Oculus Rift developers say you'll need an Intel Core i5-4590 or higher. That's a mid-range quad-core Haswell CPU that runs at 3.3GHz. When I ran the company's system comparability tool on my corporate box though, it told me my 3.4GHz Core i7-2600 won't cut the VR mustard.
Haswell is indeed more efficient than the Sandy Bridge family but it's not that much faster. I've also run tests comparing the Core i7-2600K to the newest Skylake Core i7-6700K when all things are even and it's not a huge difference.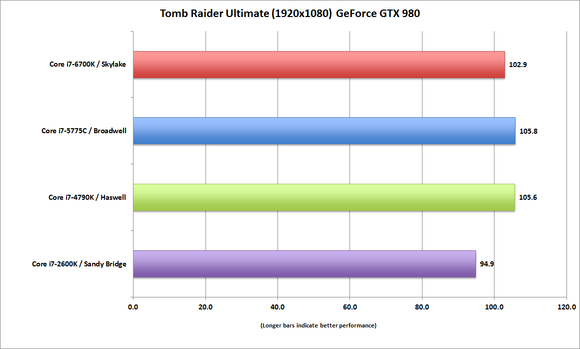 So will you really need a new CPU? Nope.
The tool Oculus Rift uses doesn't seem to do much more than check the model and name of the CPU against a list that I suspect isn't all that complete. Forbes' Evangelho noted the same thing when the Comparability Tool said his 8-core, 4.7GHz FX-9590 wouldn't work, even though AMD said it will run just fine.
The upshot? If you have hardware that you think is borderline too slow for VR gaming, it may make more sense to just wait and see what actually works when the Oculus Rift gets into consumer's hands, rather than upgrading willy-nilly ahead of time.