SteamOS just gained support for Vulkan, the cross-platform alternative to Microsoft's DirectX 12 and Apple's Metal. This should make it easier for developers to write and optimize games for SteamOS, closing the performance gap with Windows and encouraging more developers to support Linux.
Nvidia leads the pack, as usual
As usual, Nvidia offers the best graphics drivers for Linux gaming. That's why I advise everyone interested in Steam machines to choose hardware with Nvidia graphics, not an AMD graphics processor.
This feature arrived in SteamOS Brewmaster version 2.63. Valve added version 355 of the Linux Nvidia driver, which means SteamOS offers Vulkan support when used alongside Nvidia hardware. All GeForce hardware based on Nvidia's Kepler or Maxwell architectures will support Vulkan.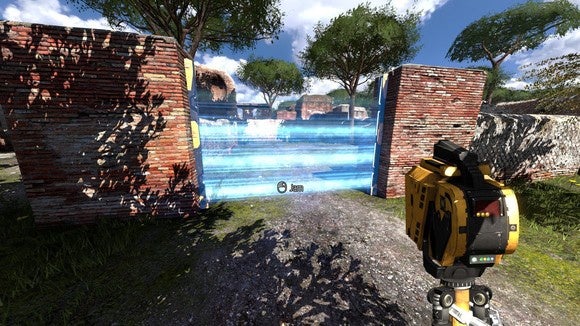 Intel and AMD will join the party soon
Intel's graphics hardware should also support Vulkan on SteamOS in the near future. Code for an Intel Vulkan driver is being added into Mesa 11.3—and Intel's driver will be open-source, as opposed to Nvidia's closed-source driver.
AMD is still working on its new driver, known as AMDGPU, that will replace the current fglrx driver for SteamOS and other Linux-based platforms. While the new driver will receive Vulkan support, fglrx will not. Despite the name, AMD's new Radeon Software Crimson for Linux is just the same old fglrx driver that will soon be put into maintenance mode to make room for AMDGPU.
Linux users can download Vulkan drivers today
If you use a Linux distribution besides SteamOS, you can download Nvidia's Vulkan-ready Linux driver or an experimental version of Intel's Vulkan-enabled graphics driver.
AMD hasn't yet released any Vulkan-enabling code for Linux. The Windows driver is out, but AMD's graphics technology is still behind on Linux. That's a shame considering that Vulkan itself is based on AMD's Mantle.