Your Android tablet may be an entertainment device, but Lenovo's Tab3 10 for Business has a job to do. Announced at Mobile World Congress in Barcelona on Sunday, this $199 tablet (with Android 6.0 Marshmallow) is cheaper than your typical Windows device or iPad, but it's built to withstand the rigors of a mobile worker, such as someone walking a retail or a manufacturing floor. It also supports Android for Work's enhanced security and manageability features.
Once your boss hands you one of these, though, you might be tempted to take it home for some after-hours bonding. The specs include a 10.1-inch, 1920×1080 IPS screen that's protected by Gorilla Glass 3, Like its consumer cousins, the Tab3 7 and Tab3 8, the Tab3 10 for Business has an Adaptive Display that can adjust the image and audio quality based on the app you're using. Special coatings make it dustproof and splashproof.
The Tab3 10 has a full USB port (increasingly rare on tablets), plus 5MP front and 8MP rear cameras. The 7000mAh battery can last up to 12 hours.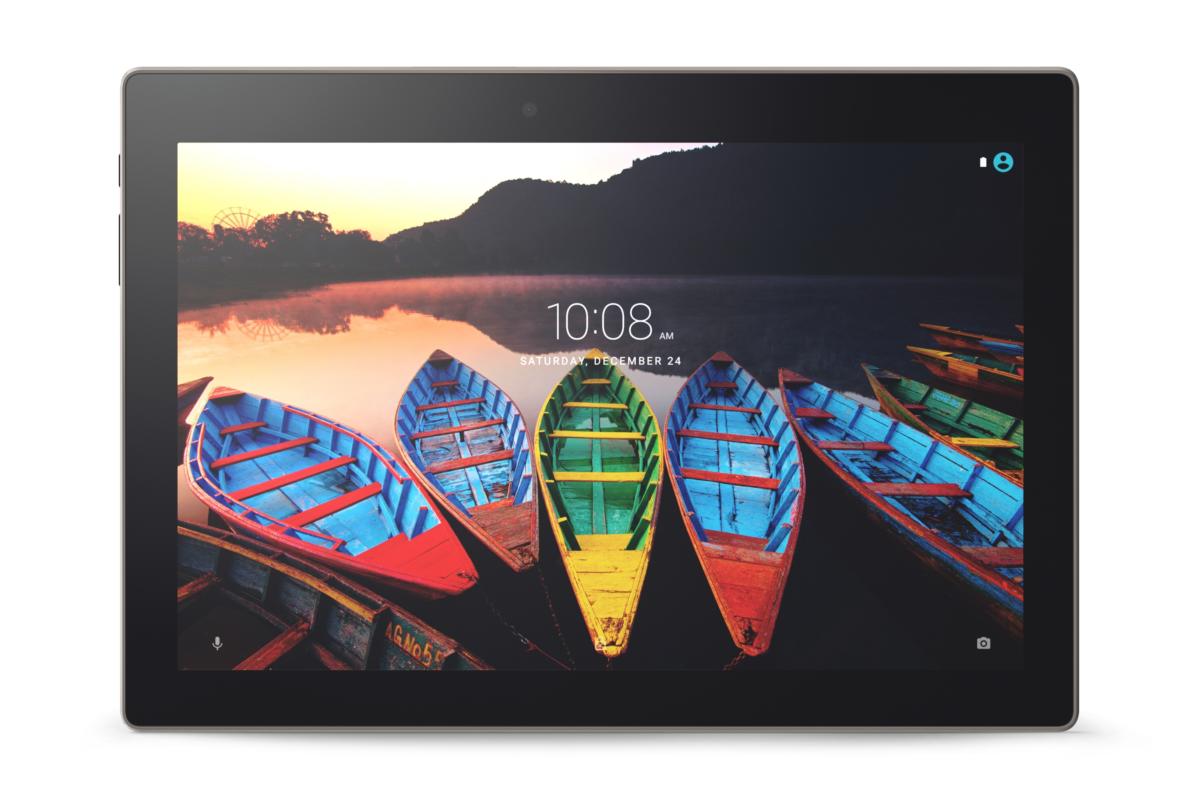 Available in June, the Tab3 10 for Business will have three versions. The $199 base model will have 2GB of RAM, 32GB of storage, and Wi-Fi. As you go up in price to $249 and $299, you'll get up to 3GB of RAM and 64GB of storage, and also 4G LTE options.
Android devices used to focus on consumer needs, but the Tab3 10 for Business shows how the ecosystem is evolving, thanks to the still-fledgling Android for Work. In this case, the tablet seems best suited for purpose-built apps rather than general productivity, especially considering that it doesn't come with a keyboard. But you could say the same about the iPad Pro, also moving into business, and both of them have Windows tablets worried.