Every so often it's helpful to clean out all the log files on your computer to free up hard drive space. More often than not, people turn to Piriform's CCleaner for this job. CCleaner is great but the program can be overwhelming for new users since there are so many options. A new alternative is Kaspersky Cleaner Beta from security firm Kaspersky.
The new program doesn't have the complexity of CCleaner—nor its vast feature set. Instead, it quickly analyzes your PC, figures out what needs to be done, and takes care of it with just one click.
Getting clean
To start, download and install Kaspersky Cleaner from the company's free downloads page. Once it's installed, the program should run right away. If it doesn't, you can launch it from the Start menu.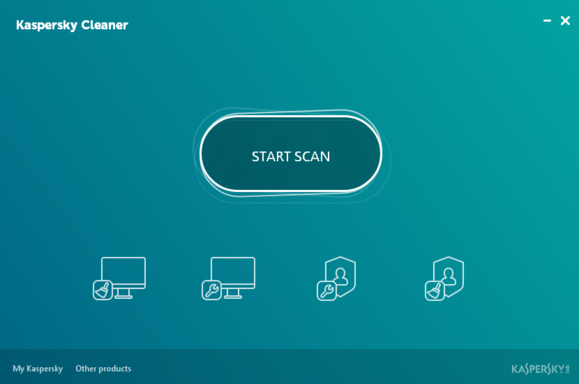 With the program up and running, you should see a screen similar to what's pictured above. Click Start Scan and Kaspersky Cleaner will quickly analyze your machine—in my tests it only took a few seconds.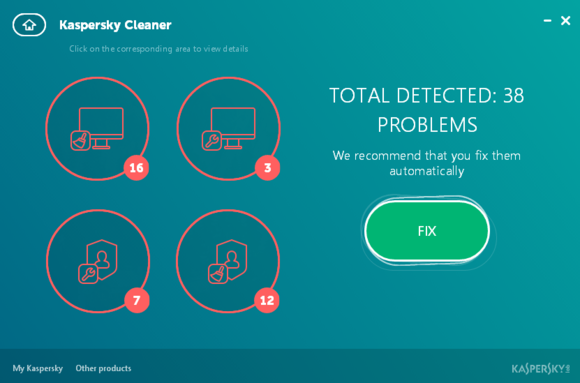 Next, you'll a screen similar to the one above displaying the various targets for cleanup on your PC. There are four categories of items. Clockwise from the top left they are:
System cleanup: Clear cache, dump files, the list of recent documents, Recycle Bin contents, temporary files, and installation logs
Restore system settings: Restore system and timeout settings, fix file associations, resolve access violations, configure application settings
Remove activity traces: Clear search history, delete cookies, clear Temp system folder, and clear Windows logs
Private browsing: Clear browser cache, Windows 10 privacy settings, and the list of recent documents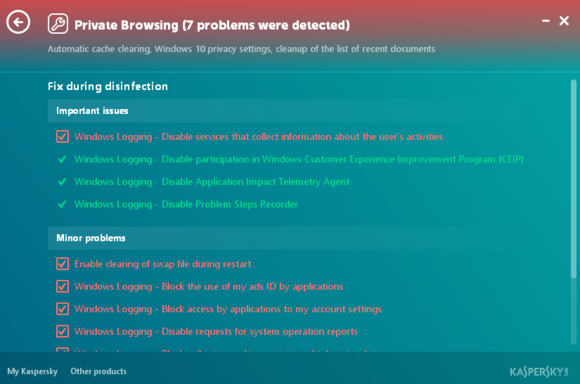 Click on each of the four icons and you'll see a list of the problems Kaspersky Cleaner has found, organized by severity. You can go through each of these lists one-by-one and uncheck the items you don't want changed. Once you're done, go back to the analysis results page and click Fix.
That's it. Kaspersky Cleaner will carry out the cleanup. After the program is finished you may need to reboot your PC.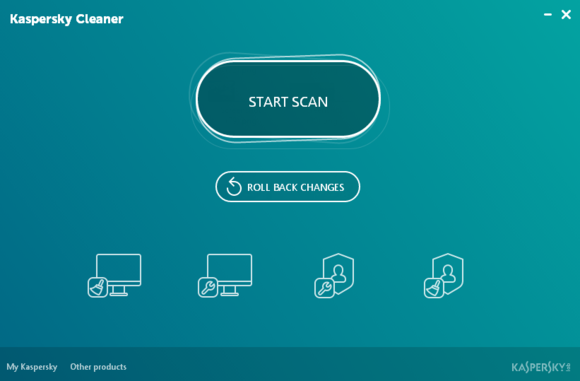 If you ever regret a clean-up, on the main screen of the program you'll see an option to roll back changes made by Kaspersky Cleaner.