Microsoft made headlines last year when it announced that older games written for the Xbox 360 would be playable on the Xbox One, as well as the PC—and the company appears to be doubling down on that approach.
At a recent closed-door session for reporters, Microsoft Xbox chief Phil Spencer said games written for the current Xbox One would be "forward-compatible," or playable on future hardware. Spencer also said Microsoft will come out with new hardware capabilities in the current Xbox One generation that can be performed "without invalidating that platform," he said.
Other new additions to Microsoft's gaming lineup include a completely free version of its Forza Motorsport franchise for Windows 10 PCs, Forza Motorsport 6: Apex; a version of Minecraft running on the Oculus Rift; and a working demo of Microsoft's big-budget, time-bending first-person shooter, Quantum Break.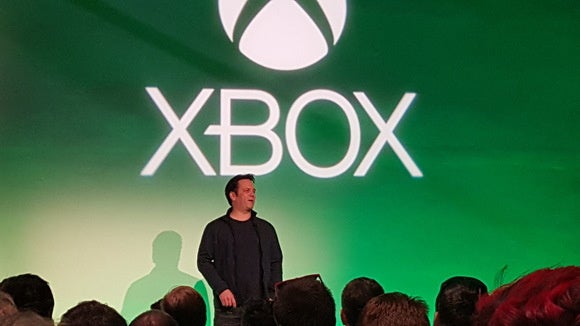 Interestingly, Spencer said Microsoft is less interested in outselling the Sony PlayStation than simply showing that users return to the Xbox One console, month after month. The metric that Microsoft now uses to gauge the appeal of the Xbox One is one mobile app developers prize: monthly active users.
"If I sold a console two years ago and it's now collecting dust, it's not good for the console, not good for the developer, and frankly, not good for Microsoft," Spencer said.
Why this matters: Recall that gaming wasn't the original focus of the Xbox One. Within moments of its announcement at the E3 show, the audience was treated to a live shot of "Family Feud." After other missteps, Microsoft hurriedly backpedaled, and now games are seemingly the only point of the Xbox One. Microsoft's new mantra is cross-platform play—starting games on the PC and finishing them on the Xbox One, or vice versa. A good example is Quantum Break: If you preorder, you'll receive both an Xbox One version and a copy for Windows 10, with saved games that roam across both platforms.
Microsoft's UWA vision for PC gaming needs tuning
Microsoft hasn't exactly nailed either PC gaming or Xbox One gaming yet. Spencer conceded that the Microsoft Store app for Windows 10 still doesn't have the breadth of AAA titles that gamers expect, even with such hits as Rise of the Tomb Raider gracing its pages.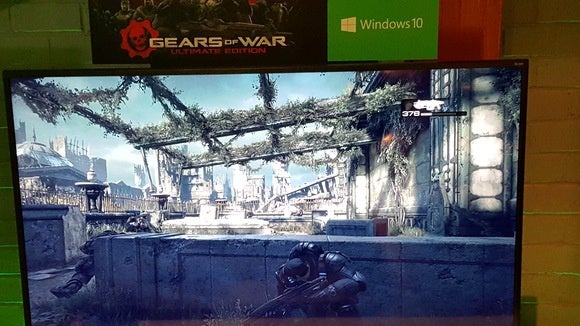 But Rise of the Tomb Raider is also a Universal Windows App, the future of Microsoft's cross-platform app strategy. UWAs were originally written for both Windows phones as well as Windows 10 desktop PCs. Now, Microsoft has coded them so they can run on both the Xbox and Windows 10 platforms. (Games have traditionally been written as Win32 apps, with .EXE files.)
According to a Microsoft spokesman, there will be seven UWAs in the Windows Store in the near future. Several have already been released: the Windows 10 edition of Minecraft; Gears of War: Ultimate Edition; and Killer Instinct: Season 3. Quantum Break is dueApril 5, and Forza Motorsport 6: Apex and Ori and the Blind Forest: Definitive Edition are due sometime this spring.
But there's a problem: UWAs aren't the traditional Win32 apps that you're used to, and Store apps like Rise can't be modded. Spencer says they're aware of the problem, and they're working on it. Specifically, Spencer said customers have complained about the lack of support for multiple GPUs (which he said are now supported by UWAs); the lack of mods; and forcing developers to turn on Vsync, or vertical synchronization, which can limit frame rates. "We'll fix this," Spencer said.
In an interview, Spencer also said it was a plus that gamers pointed out all of these issues, but were satisfied with the overall performance of the app, compared to the older Win32 version. "We are 100 percent committed to the PC gaming space, and Windows is the best place for PC gamers to play," Spencer said.
It's important to note that Spencer may be the head of Xbox gaming across Microsoft—but that isn't necessarily restricted to the console itself. Microsoft now allows Windows 10 users to remotely control and play Xbox games via the Windows 10 Xbox app, and the Xbox One's user interface has been redesigned to bring it in line with Windows 10, as well as run apps like Edge. Microsoft has even written Android and iOS apps to allow users to access aspects of its Xbox Live services.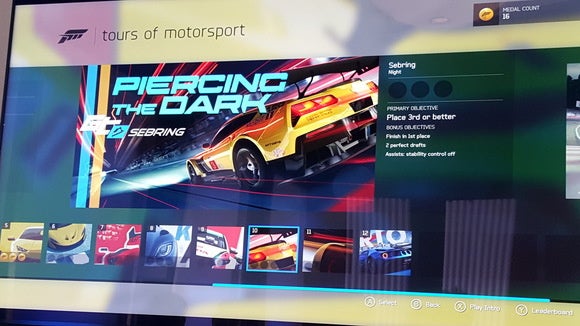 Future-proofing the Xbox One
It's no secret that gamers were disappointed with the launch of the Xbox One—not just with the way it was positioned, but with hardware features like the updated Kinect, which "stole" hardware processing power from the console. Microsoft later trimmed the Kinect sensor, but that didn't stop gleeful PlayStation 4 fans from lauding the PS4's graphics leadership.
Spencer said he believes gamers will see hardware innovation in the current console. But what? In an interview, Spencer answered the question in broad strokes.
"The right notion is to create a platform, for the apps to run on, that is scalable, in terms of the architecture that is underneath," Spencer said.
"I've said we're committed to future consoles, and some people have concerns—is Microsoft losing its DNA in consoles? No," Spencer added. "And what I'm trying to say is that we're actually focusing on a vision that allows us more flexibility, and more creativity and innovation in the hardware space, which should be good for console buyers who want to see the evolution happen in consoles like they see in phones, PCs, and everywhere else."