The Oculus Rift ship date is still a few weeks away, but Oculus VR isn't sitting still. The company recently announced Oculus Social, a new social platform for Samsung's Gear VR that will let you play games and watch videos with friends online. Oculus has been working publicly on its Gear VR-flavored social platform since late October.
Oculus Social went live on Thursday, March 10. Like all social platforms, gaming or otherwise, you start by creating a profile and then adding friends. On Oculus Social you can search for friends using their real name or Oculus username.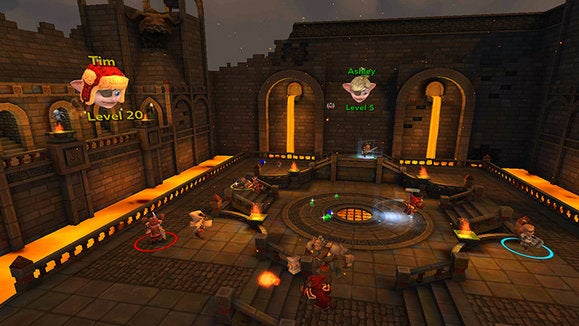 There are also social games for Gear VR, such as Social Trivia, which lets you compete with friends in a virtual room. Herobound: Gladiators is an adventure game where you can team up with friends and use voice chat to communicate in real time.
Within Oculus Social you can also create virtual rooms for you and your friends to watch Twitch or Vimeo videos together.
As you'd expect from a Facebook-owned company, Oculus is also adding a special twist from the social network. Starting next week, Oculus says you'll be able to connect your Facebook account to Oculus Video and then personalize your 360 video feed based on the pages and people you're connected to on Facebook.
Why this matters: In some ways, Oculus Social sounds like another attempt at a Second Life-type experience where you enter a virtual world and interact with others. Doing it with Gear VR, however, will be far more immersive—and that could make it more compelling. Playing games together online is nothing new, but sitting in a virtual 360-degree room with your friends' avatars to play trivia or kick back and watch some Tom Clancy's The Division live streaming on Twitch could be fun, especially with friends who live far away. Of course, to use Oculus Social you'll have to have at least one or two friends who also have Gear VR. That might be the biggest challenge to get this fledgling social platform off the ground.