Thanks to Rocket League, I've now had the Space Jam theme stuck in my head for the last two hours while writing this article up. Why? Because they're adding a basketball mode. Those maniacs.
That news, plus a bunch of game announcements (Urban Empire, The Sinking City, Sniper Elite 4, and…maybe a new Age of Empires?), a new Diablo II patch, and a NES emulator that turns your old games 3D. This is gaming news for the week of March 7 through 11.
EverQuest Never
First, a requiem. Daybreak (formerly SOE) announced today that it's canceling all development on EverQuest Next.
"For those familiar with the internals of game development, you know that cancellations are a reality we must face from time to time. In the case of EverQuest Next, we accomplished incredible feats that astonished industry insiders. Unfortunately, as we put together the pieces, we found that it wasn't fun. We know you have high standards when it comes to Norrath and we do too. In final review, we had to face the fact that EverQuest Next would not meet the expectations we—and all of you—have for the worlds of Norrath."
Spinoff title Landmark (formerly EverQuest Next: Landmark) will keep on going, though. In another message to the community, Daybreak announced Landmark will officially launch this spring after an extended period in Early Access.
No more island sunshine
Kalypso/Haemimont announced a new city-builder this week: Urban Empire. Judging by the trailer, it's essentially Tropico starring some rich European asshole instead of an ironically-murderous dictator.
Tentacular
What day is the Day of the Tentacle? Well according to Tim Schafer it's March 22. That's when the new Day of the Tentacle Remastered launches, and people who missed the game back in 1993 will finally be able to buy a copy.
Come on and slam
First came soccer, then came hockey, and now? Lace up your rocket-powered Jordans because Rocket League is adding a basketball mode later this year. Here's your sneak peek: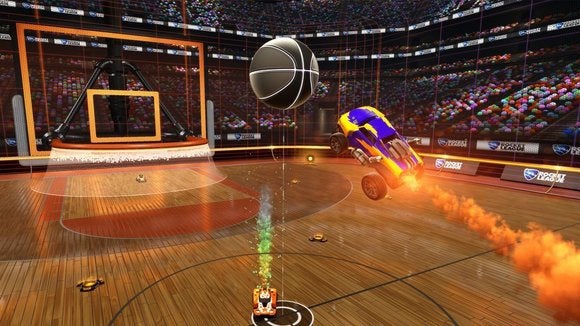 Good old game
Blizzard released a new patch for Diablo III this week—oh wait, did I say Diablo III? I meant Diablo II. You know, the one from sixteen years ago. The patch note is short and sweet:
"It's been a long time coming, but today we're releasing 1.14a for Diablo II.

This update focuses on system glitches introduced by modern operating systems. In related news, you can finally retire those old Mac PowerPCs. Included with the update is a shiny new installer for OSX. We've also begun working to improve our cheat-detection and hack-prevention capabilities. There's still work to be done, but we're making improvements every day.

There is still a large Diablo II community around the world, and we thank you for continuing to play and slay with us. This journey starts by making Diablo II run on modern platforms, but it does not end there. See you in Sanctuary, adventurers."
Wololo
Speaking of old games, Bill Gates took to Reddit this week for a lengthy Q&A session and in amidst discussions of eliminating mosquitoes and controlling artificial intelligence and whatever else billionaires talk about, there was one simple question: "Can we please have another Age of Empires?" asked user le-click.
And Bill "Wealthiest Man On Earth" Gates said "I will look into this." What a time to be alive.
Losing Focus
At one point, Frogwares—of Sherlock Holmes fame—was creating a Call of Cthulu game for Focus. Then Focus recently announced Cyanide had taken over the project, and I shrugged and assumed some backroom dealings went on.
Well it looks like those backroom dealings might've been juicier than I first thought, because now Frogwares has unveiled its own Lovecraft-inspired game, The Sinking City. Not much to go on yet, but apparently it'll be demoed at GDC next week.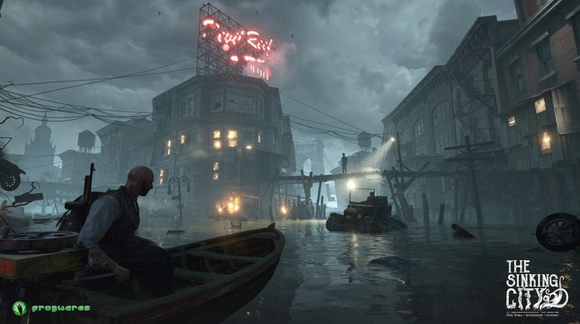 Aim for the nads
It's been approximately two years since I shot a man in the testicles, and according to my very-specific-watch that's two years too long. Which is my roundabout way of saying Rebellion announced Sniper Elite 4 this week. No balls were harmed (I think) in the making of this video:
Stop wasting my time
XCOM 2 has been out for a full month already and I've played maaaybe two hours of it. Even setting aside an issue that causes the game to improperly route sound through my USB audio interface and ultimately crash, the feel of the combat was just so damn slow.
So I decided to wait, and now perhaps that wait has come to an end. Firaxis put out the first major performance-boosting patch this week, speeding up the action and overhauling a bunch of the settings. You can read the full patch notes here, though a warning: Some people have reported crashing after installing the update.
Maybe I'll wait a few more months.
Gibbage
The new Doom multiplayer trailer looks like someone ripped out the still-beating heart of the 1990s and lit it on fire. And I mean that in a good way. Here's hoping it's actually as fast-paced and ludicrous as this trailer makes it seem:
Like a chainsaw
"Is there a chance Gears [of War] 4 is coming to PC?"
"Possibly."
There's your answer, folks, straight from the mouth of Rod Fergusson himself. Thanks, Game Informer.
Stealing Hollywood
Square Enix is determined to turn all its games into terrible movies. That's the only way to interpret this news: A film adaptation of the already-not-that-great 2014 Thief reboot is in the works. I'll bet ten bucks someone at Square said "Well, it can't be worse than Hitman: Agent 47 probably," during the greenlight meeting. (Via Hollywood Reporter)
Sixty or bust
Sometimes a developer says "We're addressing rumors…" and I don't even know what they're talking about. That's the case here. From Software supposedly got out ahead of a rumor this week and clarified that Dark Souls III will run at 60 frames per second on PC, but I guess I'd already assumed that was the case? I mean, Dark Souls II ran at 60fps so…
Well, if you were worried about this possibly-not-even-a-real-rumor:
Forget what you've heard. #DarkSouls3 will run at 60 FPS on PC! https://t.co/h8O21GTxR8

— Dark Souls (@DarkSoulsGame) March 10, 2016
Three-Dee NES
It's been a long time since I've gotten excited about an emulator. I mean, they're out there. If you're looking to run old MAME/NES/SNES/Genesis/N64/PS1/PS2/GameCube games on your computer, there are well-established projects to suit your needs.
But the 3DNES beta is something entirely different. It's a work of art. If you've ever wanted to see the original Mega Man turned into a playable three-dimensional diorama, you'd better watch this video:
Magic. It's magic. You can find 3DNES here, and can demo it provided you have some legally-and-morally-gray ROMs sitting around on your computer. Insert standard emulation disclaimer here, and have a good weekend!