Back in September, I met with Valve's Robin Walker ahead of the company's grand Steam Machine launch spree and he said something crazy: "What does a mod of the Steam Controller look like? I don't know. But I think in a year we will know, and it'll be awesome."
Modding a controller? Such a strange idea.
And yet here we are. Yesterday Valve officially released the Steam Controller's CAD geometry, allowing you to hypothetically mod away. From the news post:
"We are releasing the mechanical CAD geometry for the Steam Controller and are eager to see the accessories and variations that come from your creativity. We are making available, under Creative Commons licensing, the geometry of all externally visible parts. This allows you to create and share to your heart's content, but you'll need to get in touch with Valve if you want to sell your creations."
Notice Valve doesn't actually rule out selling new designs. You just need Valve's permission. How long do you think it takes until a hardware marketplace shows up on Steam?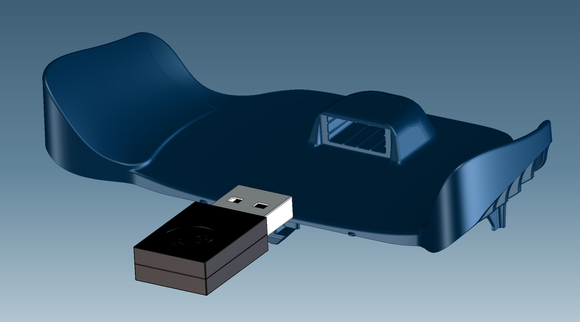 Anyway, free designs are fair game and Valve actually kicked things off with a solution to one of my personal pet peeves: A rear controller panel/battery door that lets you store the Steam Controller's wireless USB dongle inside. That would've been handy on the stock controller.
This is obviously a pretty niche pursuit—limited not just to those few who want to tinker, but to those who have 3D printers capable of fabricating the designs. Good on Valve for getting around to it though. I'll be keeping an eye out for interesting ideas, and counting down the days years (this is Valve, after all) until Steam Controller version 2.0 comes along.