A version of Windows 10 is now the operating system of choice—or maybe, not by choice—for Steam users.
According to Valve's Steam hardware and software survey for March 2016, Windows 10 (64-bit) is installed on 36.97 percent of all devices running Steam. That's a gain of 2.96 percent from February, and it pushes the OS past Windows 7 (64-bit), which fell to 32.99 percent last month.
Overall, Windows 7 still has a slight edge if you factor in both 64-bit and 32-bit installations. Combined, Windows 7 accounts for 39.96 percent of Steam installs, compared to 38.28 percent for Windows 10. Still, any version of Windows 10 hitting the top of those charts seems like a noteworthy milestone.
Although Windows 10 usage has been rising steadily among Steam users since last summer's launch, the rate of adoption more than doubled in March compared to the prior two months. That's probably because Microsoft reclassified Windows 10 as a "Recommended" update in February, leading to automatic upgrades for many Windows 7 and Windows 8 consumers. The rollout appears to have become more aggressive in recent weeks, prompting complaints from users who didn't realize what was happening.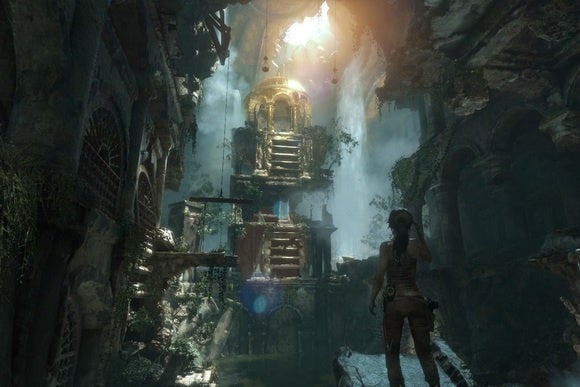 On the other hand, PC gamers have a strong incentive to adopt Windows 10 willingly, thanks to DirectX 12. Microsoft's latest graphics tech promises to squeeze more performance from GPUs new and old, and it only works with Windows 10. New games such as Ashes of the Singularity, Hitman and Gears of War: Ultimate Edition launched with DirectX 12 last month, and existing games such as Rise of the Tomb Raider are starting to get DirectX 12 patches.
One other interesting takeaway from Valve's latest figures: Linux saw a 0.06 percent decline last month, falling to 0.85 percent of Steam installations. However, these numbers apparently don't include Valve's SteamOS, and the overall growth in Steam users means that Linux gaming as a whole is still getting bigger.
Why this matters: You might not like Microsoft's strong-arm upgrade tactics for Windows 10, but there's no denying that they work. The question now is whether Microsoft can now woo all those newfound Windows 10 users over to the Windows Store, as the company puts more effort into competing with Steam directly.