Inexplicably, a ninja cat riding a unicorn became the symbol of Windows 10. So now you can download your own custom wallpaper to get ready for the release of Microsoft's new operating system. Naturally.
As Windows Insider Gabe Aul explained, the ninjacat is now riding three custom steeds: the original unicorn, a narwhal with bacon impaled upon his horn, and a fierce Tyrannosaurus Rex.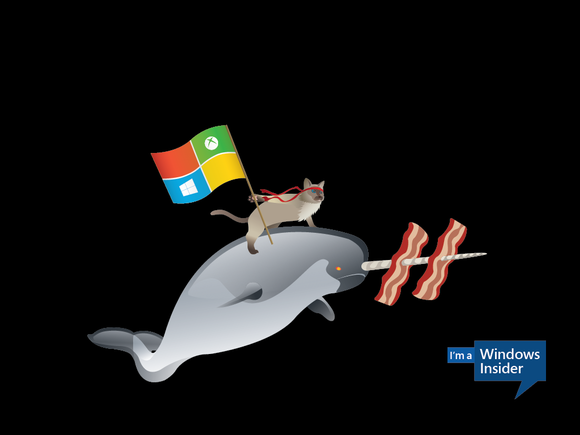 "While the ninja cat started out as just a fun little internal joke, it's been pretty neat to see our Windows Insiders and Windows and Microsoft fans really enjoying our version of it," Aul wrote. " We were fortunately able to connect with Jason [Heuser, the author of the original 'Welcome to the Internet" meme) and wanted to give him props for his amazing work in creating this design and inspiring us."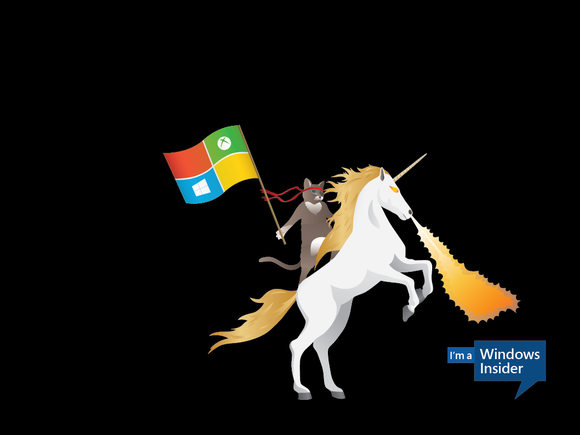 Microsoft formatted each of the images in different resolutions for different device form factors, from a massive 3840 x 2160 down to the 310 x 102 format used as a background for the Microsoft Band.
And there's one more thing: Microsoft hid something within Skype, but it's not saying what it is. (If you message someone with (Windows10), you'll see an animated GIF, according to WindowsCentral.)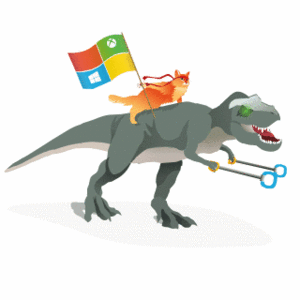 Why this matters: For years, Microsoft's been a staid, no-nonsense company without any (public) sense of humor. But Windows 10 was crafted in conjunction with the community, and the culture surrounding it has adopted some of the give and take. So it's not surprising to see some of humor leak into the Windows 10 release, too. And, of course, a nice 20 percent discount on computer hardware doesn't hurt, either. We're nearly a week away from the launch of Windows 10, and Microsoft's ramping up.