Samsung Electronics thinks it can help unclutter your home with a monitor that can wirelessly charge smartphones and other mobile devices.
The SE370 monitor will come in 23.6-inch and 27-inch formats and is the industry's first to have an integrated wireless charging station, the South Korean manufacturer said Monday.
But your phone will have to support the Qi wireless charging standard, which was developed by the Wireless Power Consortium (WPC) and is supported by makers such as Samsung, Sony, LG, HTC and Huawei.
The charging area is on the stand for the monitor, and an LED lights up when it's in use. The monitor has a 1920 x 1080 resolution and is optimized for video games, with richer black hues when it's in game mode. The screen will not distort graphics with stutter and lag and has a response time of 4 milliseconds, Samsung said. It also supports AMD's slick game-smoothing FreeSync technology, if you have a Radeon graphics card.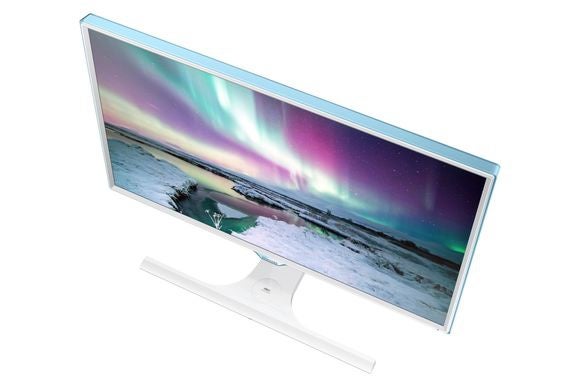 Compatible with Mac OS X and Windows 10, the SE370 also has an eye-saver mode that reduces blue light, which is believed to cause eye strain and sleep problems.
Samsung did not provide information about pricing or availability for the SE370 monitor and did not immediately respond to a request for more information.
The company's Galaxy S6 and GS6 edge flagship smartphones support the Qi and rival Power Matters Alliance (PMA) standards for wireless charging. Earlier this year, Samsung released its own branded charging pad to juice them up.
The latest Qi specification, announced last month, will allow manufacturers to provide much faster wireless power charging options than earlier versions.
The platform has also caught on with makers such as Ikea, which launched a collection of furniture in April with built-in Qi-enabled wireless chargers.
Qi had been competing with PMA and the Alliance for Wireless Power (A4WP). Following a decision earlier this year, however, the two organizations announced their merger in June, with a new name yet to be decided.