When Microsoft rolls out a new version of Windows, the company always likes to rearrange the furniture a little bit and put old features in new spots. If you're coming to Windows 10 from Windows 8.1, one such feature is the ability to mark a Wi-Fi connection as metered (a.k.a. data capped).
Identifying an Internet connection as metered is especially important in Windows 10, since Microsoft is forcing all home users to automatically download updates as they become available. For the most part, you can't stop this–unless you're using a metered connection. When that happens, Windows 10 will not automatically download updates. Instead, it lets you manually download them at a later time.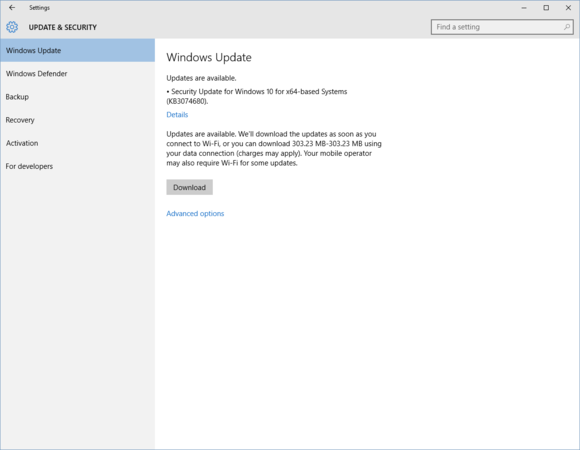 If you're connecting the dots, you'll see where I'm going with this. For anyone who wants to have some control over when updates get installed, just set your PC's home Wi-Fi connection as metered and you'll get to choose.
You still can't block updates from coming, but at least you get a say about when they arrive on your PC. Also keep in mind that the minute you get off a connection marked as metered, you'll be back to automatic downloads again.
The other downside is that whenever you're on a metered connection apps and programs that rely on background updates will be limited, file syncing may not work as quickly, and live tiles could stop updating.
This feature also only works for Wi-Fi. Ethernet connections cannot be set as metered, which is an odd limitation of the feature.
How to set your connection as metered
To start, click on the Wi-Fi connection in the taskbar on the far right side and select Network settings at the bottom of the panel that pops up. This will open the Settings app. Alternatively, you can just open the Settings app and click Network & Internet > Wi-Fi.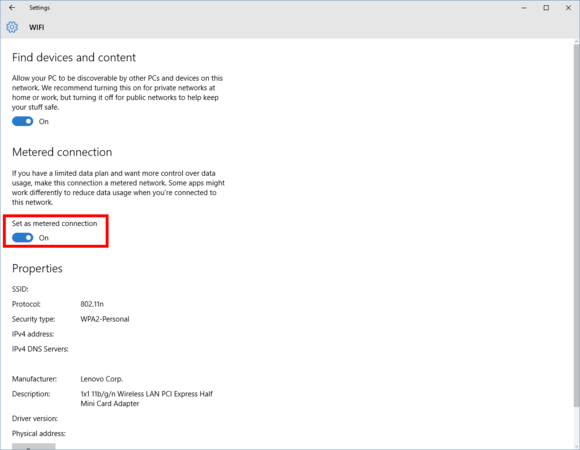 At the bottom of the Wi-Fi screen select Advanced options. This opens the advanced settings for the Wi-Fi access point you're currently connected to. Next, scroll down to Metered connection and turn the slider to On under Set as metered connection.
That's it. You're done!
The next time Windows 10 has an update ready, you'll be notified that an update is available for download. You can either grab it then or wait until you're on a non-metered connection.