Well it's about time. Nearly six years after the original Angry Birds burst onto the mobile gaming scene Rovio is back with its official sequel, Angry Birds 2.
Yes, if Angry Birds Seasons, Angry Birds Rio, Angry Birds Space, Angry Birds Star Wars I and II, Angry Birds Transformers, a green piggies spin-off, a Mario Kart rip-off, and a bunch of other games weren't enough to tide you over since 2009, you can now play Angry Birds 2.
The newest Angry Birds game is available now for free for Android and iOS.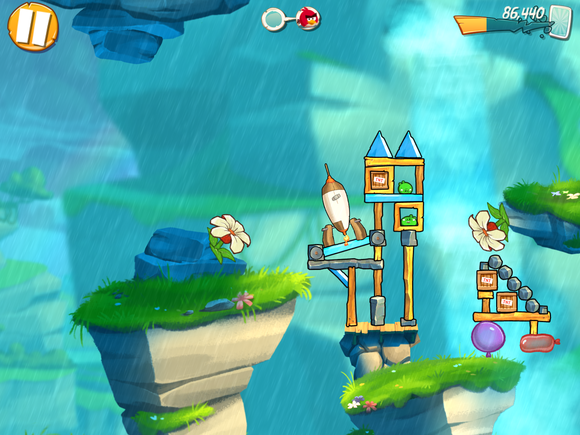 The latest Angry Birds game is true to its sequel intentions by not veering far from the original in its basic gameplay and piggy set-up. The usual birds are back—ringleader Red; Chuck, the wood-chopping bird; and The Blues singing trio—with at least one new addition.
In my brief time with Angry Birds 2, the new game was just as fun as the original, and the production values are off the charts compared to the original. In my brief tests with the iPad version there was always some kind of animation going on in the background. The game sometimes moves you straight to the next puzzle with a brief animation, and Rovio used a Candy Crush-style map to show you advancing levels.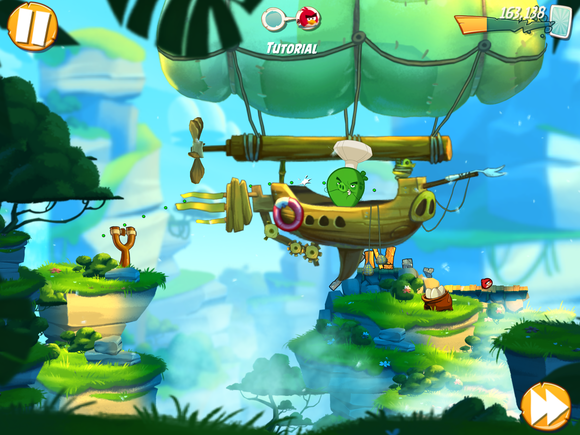 There are in-app purchases in the new version, of course, but if you don't mind the usual up-sells, it's a fun game. It also truly does recapture the magic of the original that some of the previous follow-ups failed to do.
The story behind the story: Rovio's shamelessness at capitalizing on the Angry Birds franchise would make even the Mario Bros. blush. However, Angry Birds 2 may be more about trying to reclaim the company's former glory. Rovio has had a tough time recently. In October 2014, the company laid off 130 workers (about 16 percent of its work force at the time), and co-founder and CEO Mikael Hed stepped down. Angry Birds 2 may be just what Rovio needs to reignite its fortunes.