Microsoft will add over-the-air DVR support to the Xbox One in 2016, letting users record broadcast channels for free.
The news follows Microsoft's launch of an official Xbox One TV tuner for the U.S. market last May, and a tuner for European markets last fall. With DVR capabilities, users can record major broadcast channels such as ABC, CBS, NBC, and Fox without a cable TV subscription. They'll also be able to stream those recordings over Wi-Fi to phones, tablets, and PCs, or use those devices to schedule recordings remotely. Windows 10 users can even store recordings on a phone, tablet, or PC for offline playback.
Even without DVR, the $60 Xbox TV tuner is a fine product, adding features you don't get by simply plugging an antenna into the television. For instance, users get a full channel guide, time-shifting for up to 30 minutes of live television, and optional Kinect voice commands. The tuner can also stream live TV to the SmartGlass app for iOS, Android, and Windows devices, and to the Xbox app for Windows 10.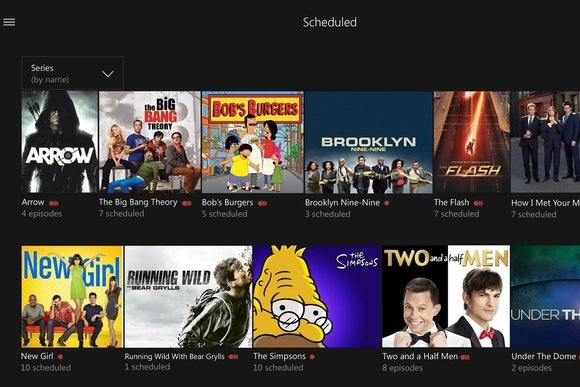 Microsoft's DVR support does come with a couple of drawbacks, however: Users will need to supply their own external hard drive for recordings, despite the availability of a 1 TB Xbox One console, and they won't be able to watch and record programs at the same time using the current TV tuner. For that, users would need a dual tuner, which doesn't exist for the Xbox One at the moment.
Unfortunately for cable and satellite TV subscribers, Microsoft didn't say anything about adding DVR support directly through the Xbox One interface. That means users will still need their cable box's remote and interface to watch and schedule recordings for the foreseeable future.
Why this matters: When the Xbox One first launched in 2013, Microsoft envisioned it as an all-in-one entertainment hub, with gaming, streaming video, and live TV on a single input. But with the rise of cord cutting, Microsoft's vision may be getting more traction from people who've cut cable TV out the equation. Over-the-air broadcasts are a great supplement to streaming video sources like Netflix and Sling TV, and the Xbox One is steadily becoming one of the best ways to bring it all together.