Ditto has the dubious distinction of being the first tech product that I've ever lost as an adult.
While this is sort of embarrassing to admit, I don't think it's entirely my fault. Ditto is a $40 thumb-sized device that you clip onto your clothing or stick in your pocket, and gives off a little buzz when you get an important notification. Ditto is supposed to be simple and unobtrusive, but it was so successful in those regards that I didn't notice its absence for days. And at that point, finding it was a lost cause.
Fortunately for this review, I was able to get a good handle on Ditto's benefits before I lost it—but the news isn't good: After two weeks of weeks of extended use, I can conclude that Ditto doesn't do anything for me. Its capabilities are currently far too limited, and full-blown smartwatches are finally getting good enough that an ultra-minimalist wearable like Ditto isn't as appealing as it once seemed.
Not the notifications you need
At least Ditto is easy to figure out. Just snap the top and bottom sections together, twist them into place, and launch Ditto's companion iOS or Android app to set up the Bluetooth connection. Pressing the little ridge on Ditto's top half opens it up like a clothespin, with a rubberized grip on the underside to help it stay fastened to your waistband or undergarment. A wrist strap is also included (though it gives off a certain MedicAlert vibe).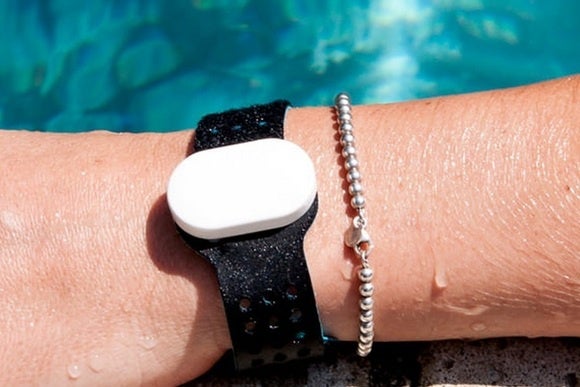 By default, Ditto will buzz for all phone calls, text messages, and e-mails, with varying vibration patterns for each. It also vibrates when your phone falls out of Bluetooth range—but doesn't alert your phone when Ditto drops out, alas. You can set up custom patterns for your favorite contacts, and set alarm and calendar buzzes as well.
This may sound like a lot of options, but actually Ditto doesn't go far enough. E-mails, for instance, are all-or-nothing—you can't get alerts for specific contacts. And if you get buzzed for all phone calls and text messages, there's no way to set a separate pattern for your favorites at the same time.
The bigger problem is that third-party notifications don't work at all, with the exception of some third-party e-mail clients such as Outlook. That means no alerts for Twitter, Facebook, WhatsApp, Snapchat, Instagram, or any other social networking app. (Ditto says it's working on adding third-party notification support, but hasn't given a timeline.)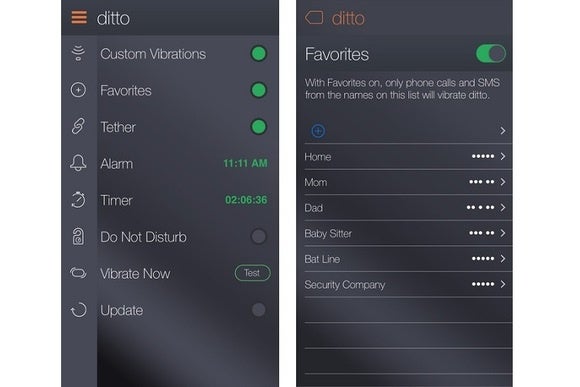 Even Ditto's silent alarm function—the one thing I was really looking forward to, so as not to disturb my wife in the mornings—was useless. It only emits four short pulses, with no snooze function and no way to set multiple alarms. Most mornings, I slept right through it.
All of these caveats leave Ditto with a narrow set of use cases. It could be a godsend for people who constantly forget their phones, or leave them in a place where screening for important calls is a hassle. But then you've got to keep track of yet another device, which creates its own headaches.
I also experienced some reliability issues, as Ditto occasionally failed to buzz for supported notifications, and would often break its connection if I tried to pair an Apple Watch at the same time.
Little room for minimalism in the smartwatch age
In fairness, Ditto originated as a Kickstarter project, and these things tend to come out the gate in rough shape. It's possible that with better software, Ditto could find more ways to be useful.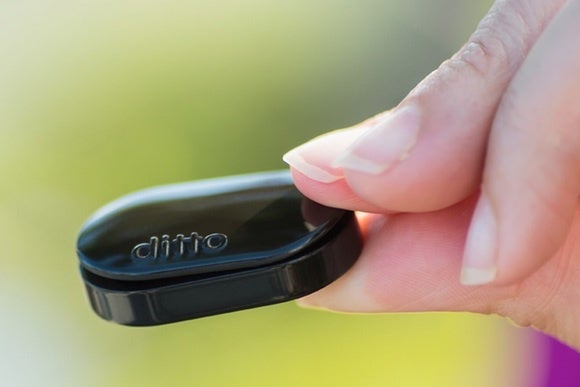 But Ditto is also in a race against the clock to get there. With the launch of the Apple Watch, smartwatches are having their mainstream moment. They are simultaneously getting less ugly and more functional, and once you're used to glancing at your wrist to gauge a notification's importance, it's hard to go back.
Sure, Ditto is cheaper and simpler, but it's not necessarily better, and whatever advantages it affords are going to diminish over time. And if you try to use it in tandem with a smartwatch—as I did in my last few days with it—you may at some point look around and realize it's not even there at all.