While PC sales may be slowly declining, Intel is betting big on one segment of the market: gaming, which will be driven by its Skylake processor.
While we still don't know what the official clock speeds of all of Skylake's desktop chips will be, we know what they can overclock to: 5.8GHz, at least if you dump some liquid nitrogen on it, as a team from Xtreme Systems did at the Intel Developer Forum on Tuesday. (The Core i7-6700K Skylake chip Intel launched in early August runs at 4.0GHz out of the box.)
Intel representatives also reiterated that they expect their hardware partners to implement "push-button overclocking" for enthusiast notebooks when the unlocked "K" version of the chip launches later this year. That will essentially reinstate the "turbo button" of desktops of yore, when chips like the Intel 486 included a button to adjust the clock rate for compatibility's sake.
Based on what Intel has talked about at its Intel Developer Forum so far—spider robots! vending machines! reality TV!—you'd be forgiven in thinking that Intel had decided to ignore the PC. After all, any news surrounding the PC has been generally depressing; PC sales fell 11.8 percent in advance of Windows 10, which isn't expected to be the savior that the industry hopes it will be.
That wasn't the mood late Tuesday, however, as Doug Fister, Intel's senior vice president of software and services, and Kirk Skaugen, senior vice president of Intel's Client Computing Group, sat down with several different software developers—basically a show of force to prove that Intel believed in the viability of PC gaming. (And it has to, since rival AMD powers all three of the world's top gaming consoles.)
Why this matters: Although the PC market is in decline, Intel has largely been unaffected. That's because it has staked out the high-margin part of the business—servers—for itself. Gamers spend big on high-end PCs, so you can see Intel attempting to recreate the same strategy it has employed with great success elsewhere.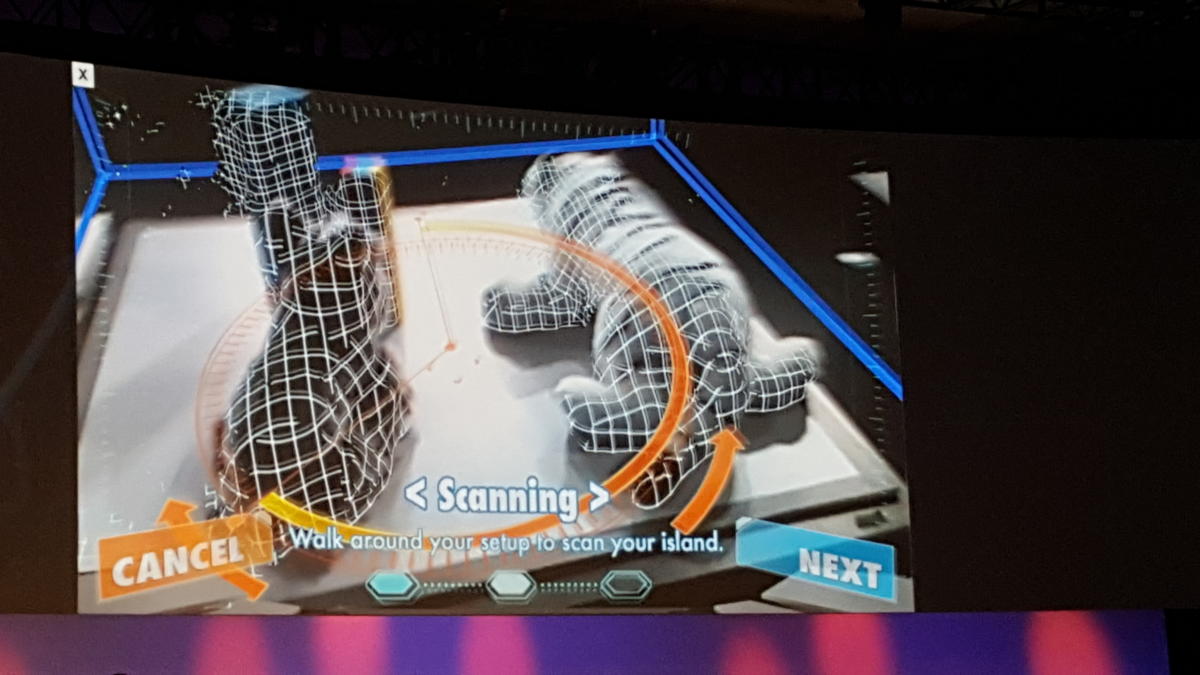 Who are PC gamers?
In 2015, Skaugen said, Intel expects the gaming market to generate in $92 billion —and $34 billion of that will be spent in PC games alone. About 1.8 billion people game, and 711 million believe themselves to be active PC gamers and purchased a game this year. Nearly half of those—48 percent—are female. The average age of a PC gamer? 35.
And when they're not actively playing games, gamers like to watch other gamers: 205 million spectators like to spectate games on Twitch and other services. Intel itself hosts a gaming tournament, the Extreme Masters, with events covering 180 countries. And that's not even the big gun: Valve's The International tournament split over $6 million in prize money over the winning team alone, and more than $18 million between all contestants.
So far, we know the barest amount about Skylake—that it can run three 4K monitors, among other features—but that the company is also working to expand the concept of a game. For example, an executive from Lego Future Labs showed off a prototype game where users could scan in actual real-world 3D objects and "Lego-ize" them, allowing a simulated Lego mini-fig, for example, to run up the spine of a book. If this sounds familiar, it should—Microsoft's Minecraft demos using the HoloLens did much the same thing.
"We make the ultimate experience for gamers," said Skaugen.
Since Intel does not make discrete graphics chips, its fortunes are dictated by the PC market. In a report released this week by Jon Peddie Associates, Intel's desktop and notebook graphics shipments dipped by about the same amount, 7.4 percent., during the second quarter. But AMD's discrete desktop shipments dropped by a third, while discrete notebook graphics chips dipped 9.1 percent. AMD's integrated chips plunged by 53.5 percent in the notebook space. Nvidia saw notebook discrete graphics shipments dip by 21.6 percent, and desktop shipments drop 12.0 percent.
Many of tomorrow's games will still originate or appear on consoles, such as Just Cause 3 and The Witcher 3, two games that appeared at IDF. Others, however, were designed for the PC and will remain there, such as iRacing. And if Intel can keep its toes in the PC gaming market, it can suck up the profits that are quickly exiting PCs.