COLOGNE, Germany—Virtually all NFL, MLB, or NBA fans accept drug testing as a part of sports. Now that drug testing has made its debut in professional video game tournaments, it turns out that's exactly how e-sports fans—and even e-sports pros—feel, too.
"There's been a problem with first-person shooters with doping and stimulants being abused in our game," American Counter-Strike: Global Offensive (CS:GO) pro gamer Sean "sgares" Gares of Cloud9 told PCWorld at last weekend's ESL One Cologne tournament, the first professional e-sports event to feature random testing for performance-enhancing drugs. "Drug testing is something that's way past overdue in our game."
Drug use thrusts e-sports into the limelight
Many people had no idea e-sports even existed before news broke globally in July that Nihilum CS:GO pro player Kory "Semphis" Friesen admitted in an on-camera interview that everyone on his former team, Cloud9, took Adderall (which is used to treat attention deficit hyperactivity disorder—ADHD) before competing at the ESL One Katowice tournament in March.
What followed was something that you'll never see happen in real sports. Turtle Entertainment, the parent company for ESL One, immediately took action and instituted random drug testing for its next big ESL One event, which took place this past weekend at Lanxess Arena in Cologne, Germany. Granted, e-sports doesn't have a players' union to deal with (yet), but this is still something you'd never see happen so quickly in any "traditional" sport on any level.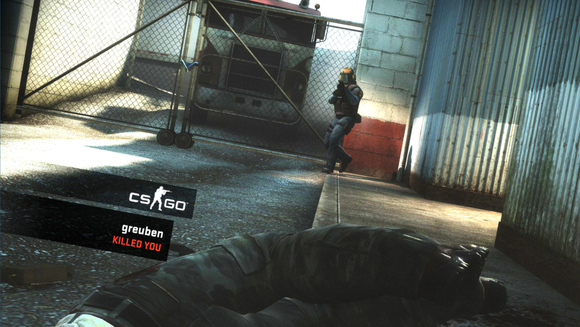 Members of NADA (Nationale Anti Doping Agentur) were at ESL One in Cologne to oversee the random drug tests, which occurred with one member from the two teams before each CS:GO match. Saliva swabs were used to detect usage of specific performance-enhancing drugs, according to a NADA representative. NADA also had an infotainment booth inside Germany's largest indoor arena to alert gamers about the dangers of taking unprescribed drugs, using the campaign "Achieve everything, take nothing" through a social media photo campaign and free bags. ESL One also worked with WADA (World Anti Doping Agency) on this event, although representatives from that organization were not in Germany.
"Our strategy for this event was not to test everybody, it was to make sure people understand we are going to do drug testing and we're going to roll out that process step by step once we have more experience working with the major agencies," Ralf Reichert, managing director at Turtle Entertainment, said. "We could stay with random tests in the future, or if we need to go with a full test for everybody, we will. It will really depend on our experience, which we're just starting to roll out."
Players who fail the test will face any number of sanctions, including losing prize money and tournament points all the way up to a two-year ban from ESL events. It's worth noting that the use of marijuana is prohibited during any ESL event, but unlike other sports like football, players are allowed to use that drug recreationally outside of tournaments.
Rolling out testing at ESL One Cologne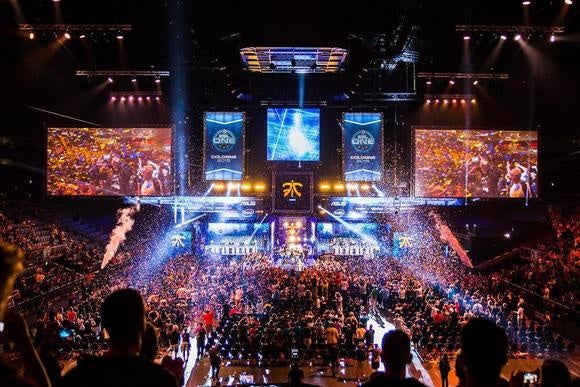 Sixteen teams were in Germany competing for a piece of a $250,000 prize pool, which is the world's largest CS:GO tournament. Fnatic won the $100,000 first place prize and Envyus took home the $50,000 second place purse. There were also over 180 media representatives from around the world covering the e-sports event, which was a record for an ESL One event—and many were interested in the alleged doping scandal.
Cloud9's Gares believes the random drug testing is only a positive for all of e-sports. "Drug testing is something that's way past overdue in our game," he said.
At the same time, Gares said the Adderall story got blown way out of proportion by media outlets that never cover e-sports. He noted that one of Cloud9's players is prescribed Adderall by a doctor and even now with the random drug testing he's allowed to take it.
American Mike "Hastr0" Rufail, CEO of Team Envyus, is a former pro player who's been involved in e-sports for nine years. He said there have always been a lot of rumors about players taking drugs like Ritalin or Adderall to have a competitive edge.
"I never saw a player who took a drug, but I've heard of players who had," Rufail said. "If they're going to compare us to real sports, every mainstream sport went through a similar type of a birth period. It still happens with NFL players who get into trouble for a particular performance enhancing drug and it brings publicity around it. Although it was a negative part of the news in e-sports, it's created a positive in that we're taking care of it. And we're ensuring integrity in the competition."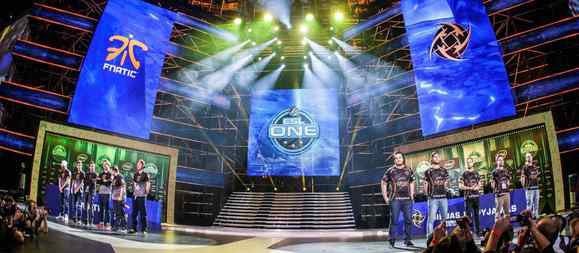 "There have always been rumors around people taking something to be a better player, but I hadn't seen anything so it was shocking to hear that player say they did," Swedish CS:GO pro player Christopher "Get_Right" Alesund from Ninjas in Pyjamas said. "I'm fine with taking any tests because I don't take any drugs and I have nothing to hide. We're playing something professionally and you shouldn't take anything to give you an advantage. I hope that every other tournament and league does drug tests because that's an important step to take."
Australian CS:GO pro player Chad "Spunj" Burchill from LA Renegades thought the whirlwind around drug testing was a negative thing at first, but he's changed his mind.
"It evens out the playing field if there were people doing the wrong thing in the past," Burchill said. "Drug testing is in all major sports and is a necessity. I'm glad ESL has taken the step in doing this. And if there are negative connotations from players doing the wrong thing, then that's their own fault."
Fans react
Fans are taking everything in stride. There were plenty of Cloud9 jerseys in the crowd of over 12,000 fans at LanXess Arena, who paid either $45 or $227 each for tickets to the two-day event. Alvaro Lopez from Spain was one of the Cloud9 fans who made the trek to Germany.
"I know some players have done drugs on Cloud9 and Semphis said he didn't feel like it was necessary," Lopez said. "He said his team didn't do well. The drugs didn't help them. They even lost that tournament."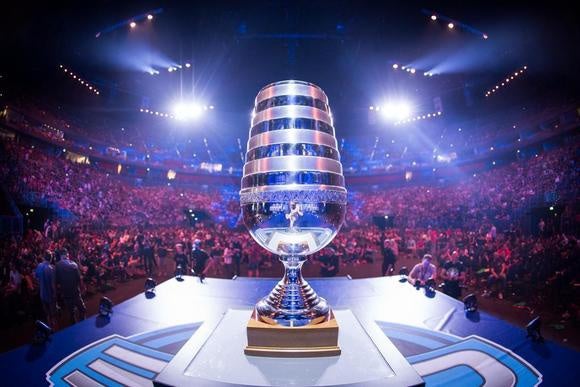 Juan Leblanc, who traveled all the way from the Philippines to attend ESL One in Cologne, believes drug testing is a good thing, ultimately.
"It's good and it's bad," Leblanc said. "It's bad because we have this negative image as a first impression to many people, but it's also good exposure. E-sports are becoming a normal thing and normal people are accepting it as a real sport. It's important to deal with this type of thing just like any sport would."
Turtle Entertainment is doing that. And while it's the largest e-sports organization with 18 different brands under its corporate umbrella, right now it's only drug testing at ESL One and Intel Extreme Masters events.
There are also completely separately run leagues and tournaments out there—including Major League Gaming (MLG) and independently run organizations like Riot Games' League of Legends Championship Series and Valve's The International—which have yet to address drug testing. But with this first step into drug testing for video game players, both the players and the fans are happy with the pro-active response by Turtle Entertainment and ESL. In the end, it's just another step toward becoming a "real" sport.