The days of launching a keyboard or mouse designed for a single operating system seem to be over, and Logitech is no exception: Its new keyboard and mouse contain features designed for multiple operating systems. And they're fun, too!
Logitech launched the $40 K380 Multi-Device Bluetooth Keyboard and the $40 M535 Bluetooth Mouse on Thursday at the IFA show in Berlin, a conference where many business travelers tote portable keyboards for productivity. The devices can work independently of one another, although the Logitech Options software will work with both.
But productivity doesn't seem to be the focus here. In July, Logitech embarked on what might be called a brand reinvention of sorts, with an eye toward replacing the rather utilitarian look and feel of Logitech peripherals with something a bit more pleasing to the eye.
Simply connecting via Bluetooth isn't enough anymore. The M535 mouse, for example, includes a programmable navigation button that can replicate the three-finger swipe used to launch the Mission Control feature on a Mac, or the Task View multiple desktops on a Windows 10 PC. (Because it's programmable, you can also program the button to switch between desktops or drag and drop files, Logitech says.)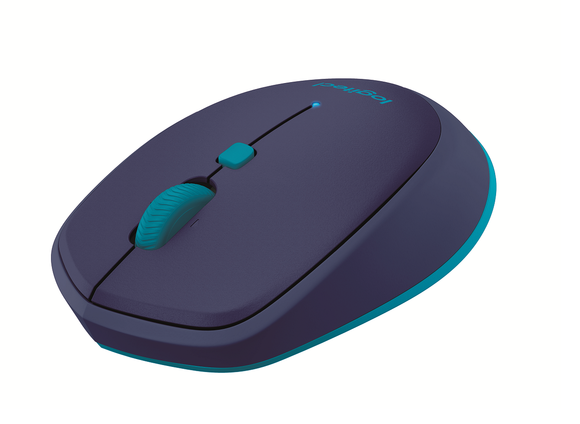 Likewise, the K380 keyboard contains the Logitech Easy-Switch buttons, allowing the keyboard to switch between three devices. If one of those is a Mac, the keyboard will automatically remap its keys appropriately, as it will do with a Windows keyboard, as well.
According to Logitech, the K380 will remain operable for up to two years on a pair of the included AAA batteries, and the M535 will run up to 10 months on a single AA battery. The K380 will be available in September, while those wishing to purchase the M535 will have to wait until October.
Why this matters: While it's true that most wouldn't look to the keyboard for any dramatic technological innovation, the new reality of migrating from device to device holds true with these Logitech peripherals. The fact is that some consumers use Macs, some use Windows, and others roam freely back and forth. And with Bluetooth, you don't even have to choose between the two—you can add Android to the mix, as well.
Still, we can't help pining for the old look of Logitech, rather than the new. What do you think?