Consumer electronics vendors are going to Berlin next week with something to prove.
At the IFA trade show, Samsung Electronics and Motorola Mobility aim to show that their smartwatches can compete with Apple's, Sony needs to demonstrate that it's still a relevant smartphone manufacturer, and LG want to convince customers that it's time to buy a new TV.
Here's what to look out for.
Smartwatches
Samsung has already revealed it plans to launch the round Gear S2 (pictured above) in Berlin. The square original was powered by the company's own Tizen operating system, and the new model is likely to use it as well. Videos and images of the Gear S2 hint at a product that's smaller and better-looking than the original model, which was just a bit too large. If Samsung wants to keep the cost down and improve the battery life, removing the integrated 3G connection would also be a step in the right direction.
Last year saw Samsung attack the smartwatch market with a barrage of products. But it seems the company has rethought that strategy since the Gear S2 will be the first model it has launched this year. Spending all its resources on one product that could turn out to be really good, as opposed to a handful of so-so efforts, may be a better approach.
Sales during the second quarter showed Samsung needs to do something different. It sold 600,000 wearables to gain a 3.3 percent market share, according to IDC. That left it far behind Fitbit and Apple, which sold 4.4 million and 3.6 million units, respectively.
Motorola Mobility also needs to reboot its smartwatch strategy. It sold only 150,000 smartwatches during Q2, IDC said. The round, Android Wear-based Moto 360 was one of the most anticipated products when it arrived last year, but it didn't quite deliver. The company hasn't been as forthcoming about its plans for IFA as Samsung has, but is expected to launch at least two new and improved smartwatches with different sized screens.
Smartphones
Samsung has already put its contenders on the field with the recently launched Galaxy Note 5 and Galaxy S6 edge+, but it looks like there will still be some noteworthy smartphone introductions at IFA.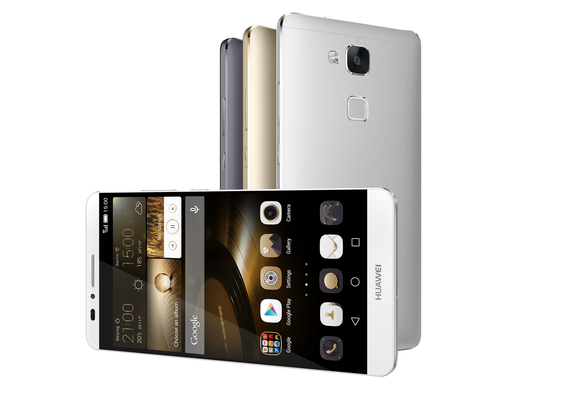 Huawei Technologies is expected to launch a successor to the Mate 7. The new model is rumored to be called the Mate S and comes with a 6-inch, 1440 by 2560 pixel screen. It may also have a 21-megapixel camera and up to 64GB of integrated storage (plus whatever is added via the microSD card slot) and 4GB of RAM.
That debut will go up against the anticipated Xperia Z5 from Sony, a smartphone that could turn out to be the company's swan song in this category.
The company has been struggling for some time, as it's become hard to see why millions of consumers would wake up one morning and realize they want a high-end smartphone from Sony instead of one from Apple or Samsung. There is little doubt Sony makes good smartphones, but not enough people want to buy them.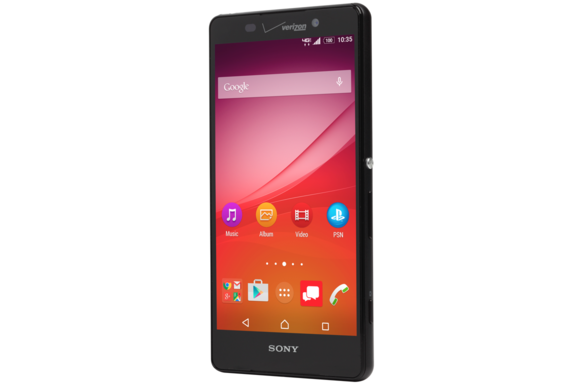 But Sony doesn't seem ready to give up just yet. The company is betting on its camera know-how to help the Z5 stand out with a 23-megapixel sensor. The company will also deliver a long battery life with a 4,500mAh battery capacity, according to reports.
The Z5 is also rumored to be one of the first devices powered by Qualcomm's Snapdragon 820. That may be a long shot, however, since Qualcomm has said the first devices won't arrive until the first half of next year.
Hopefully, Sony has decided to launch a smaller Compact model, as well as a large one. Big screens may be all the rage, but not everyone wants one.
TVs
While mobile devices have been getting most of the attention at the last couple of IFAs, new TVs have always been a mainstay at the show, and this year won't be any different.
LG Electronics has already said the company will unveil four new OLED TVs in Berlin. The 55-inch and 65-inch EF9500 models feature the industry's first flat 4K resolution OLED displays, according to LG. They also have support for HDR (high dynamic range), which is meant to improve contrast and color reproduction.
LG contends only OLED panels can deliver the absolute black that makes the bright colors of HDR look even more impressive, it said. Right now, however, very little content is broadcast or streamed in HDR, so early adopters won't see the full benefit of the technology.