While most consumers are looking to save a buck or two on their next PC, gamers will pay through the nose for premium hardware—and Acer is catering to that market with its new gaming notebooks, the Predator 15 and Predator 17.
Acer launched both gaming notebooks at the IFA conference in Berlin on Wednesday. Each is packing a number of powerful new technologies inside a chassis that also houses Intel's new Skylake processors.
Both notebooks will be available in the United States beginning this November, priced at $1,499 for the 15-inch model and $1,599 for the 17-inch Predator 17. In addition to the Core i7-6700HQ chip inside them, the notebooks include an Nvidia GTX 980 graphics chip, up to 32GB of DDR4 memory, and enterprise-class 512GB NVMe PCI Express solid state drives. The Predator 15 offers either a 15.6-inch Full HD (1080p) or 4K (3840×2160) Ultra HD panel, while only the Full HD display is available for the 17-inch model.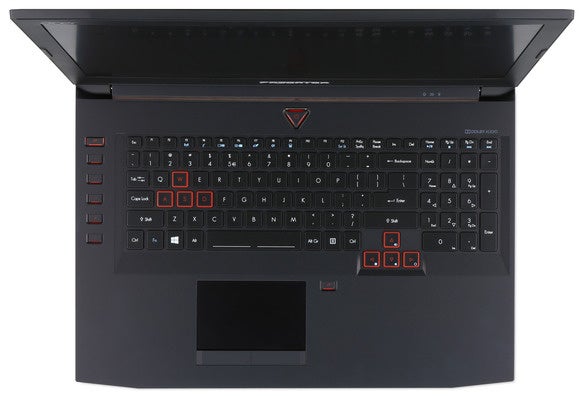 Acer would like you to believe that what it's offering only begins at those specs, however, and carries over into several gaming-specific features.
Cooling is usually a top priority for gamers. Here, the Predator offers something interesting: a Cooler Master fan module that can slip into the optical drive bay, providing more cooling during hot and heavy gaming sessions. The Acer DustDefender, meanwhile, tries to keep air moving around critical components, preventing them from accumulating grime and overheating. Gamers can also adjust the airflow themselves via a "CoolBoost" app, which allows for custom adjustments to airflow and even a turbo boost of air when needed most.
The notebooks also include a Qualcomm technology called Killer Doubleshot Pro, a fancy way to almost—but not quite—bond the ethernet and Wi-Fi connections together. The Killer DoubleShot technology treats both as separate channels, and decides which apps should run on each as a way to isolate each signal and prevent interference.
Acer also included what it calls SoundPound 4.2 inside the Predator 17, with four speakers and not one but two subwoofers, delivering 12 watts of sound, while the Predator 15 includes a more conventional two-speaker, one subwoofer configuration delivering 6 watts of sound.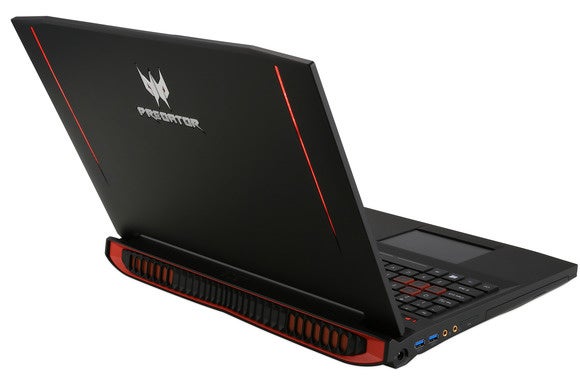 Acer's new Predators also pack the ability to lock out the Windows key and keypad, preventing them from being accidentally triggered and unexpectedly leaving the game—always a welcome feature with gamers. What Acer calls the PredatorSense gaming panel includes 15 macro keys for in-game shortcuts, four lighting zones, and a programmable key.
Why this matters: Turning a profit is a rare feat these days in the PC market, but attracting a loyal followers of gamers is a sound strategy. Will gamers adopt Acer as their brand of choice? With quality hardware, the right price, and a solid mix of components, there's no reason why not.