Vanatage Robotics' new Snap camera drone combines stabilized 4K video with a variety of shooting modes and a focus on safety and portability — attributes it hopes will make the product to stand out in a crowded market.
The San Francisco-based start-up unveiled the drone on Tuesday and began accepting preorders.
For photographers, the biggest attractions are probably the 4K camera, which shoots at 4x HD resolution, and the gimbal that it's mounted on. This electronically-controlled device pivots and rotates the camera to counter the movement of the drone, so the resulting video should look smoother and more professional.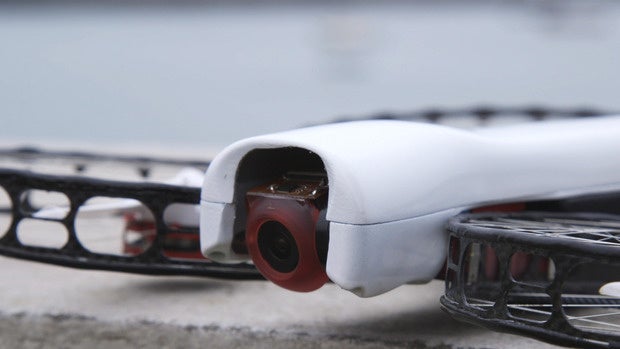 But that wasn't the only thing Vanatage had in mind when it developed the product.
"The biggest issue with any drone that shoots quality video is that it's essentially a big, flying lawnmower. If you're hit, you're cut; if it's in the eye, you're blinded," said Tobin Fisher, one of the company's co-founders.
To illustrate this, Fisher sometimes shows photographs of drone injuries that are definitely not for the squeamish.
He wanted to make a drone that was safer to use, so Snap's four rotors are covered by protectors. The company went through multiple designs to come up with one that doesn't interrupt the airflow to the rotors while ensuring no one ends up in the emergency room after an accident.
The body and electronics of the drone are housed in an enclosure that snaps onto the frame with magnets, giving the product its name.
In the event of a crash, that magnetic connection means the body can easily detach from the main body of the drone — something that Fisher hopes will lead to less damage for the camera and whatever it hits.
And something else that's notable: with the body detached, the frame folds in half so that the drone can fit in pretty much any backpack. That could be really useful for people who want to take the unit on hikes and trips into the countryside. Just remember: drones are banned in national parks.
Snap is controlled with a smartphone and there are several shooting modes to choose from. "Follow me" will follow a tracking device worn by a person, "virtual wire" has the drone fly along a path drawn on a smartphone screen, and "air tripod" has the drone hover in a particular spot. It can also be geo-fenced, so it doesn't fly outside a user-defined area.
Snap has a range of about 150 meters, a top speed of about 30 miles per hour and will stay aloft for 20 minutes. Vantage is working on accessories that could push the range to 1,500 meters, or just under a mile, and up to an hour of flight time.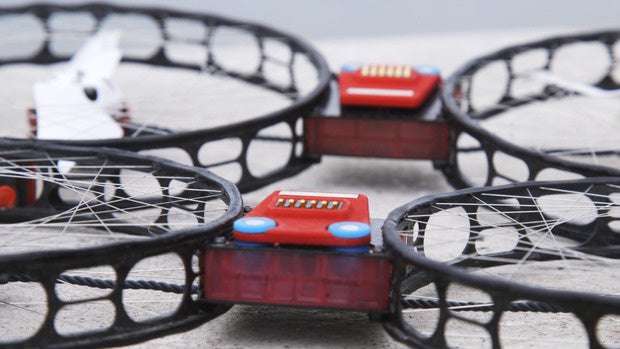 The company is working on hardware modules that can be attached or detached to change the feature set. One module will add automatic avoidance technology through a tiny laser scanning device called a LIDAR sensor.
Snap costs $995 during the preorder stage and will ship sometime in 2016. The price will later increase to $1,295, Fisher said.
Note: When you purchase something after clicking links in our articles, we may earn a small commission. Read our affiliate link policy for more details.
Martyn Williams produces technology news and product reviews in text and video for PC World, Macworld, and TechHive from his home outside Washington D.C.. He previously worked for IDG News Service as a correspondent in San Francisco and Tokyo and has reported on technology news from across Asia and Europe.