Google is following in Microsoft's footsteps, with Chrome OS powering more "2-in-1" convertible PCs. Manufacturers aren't just adding touchscreens to Chromebooks anymore; Chromebooks like the Asus Chromebook Flip can transform into tablets. More Chromebooks with touch screens—including ones that can transform into tablets—were just announced at IFA 2015.
But how well does Chrome OS actually work on a touch screen these days? Let's dig in.
Tapping and swiping
Google has gradually expanded Chrome OS's touch support.
You have the same Chrome OS desktop—complete with windows—but now you can tap to click, two-finger tap or long-press to right-click, and touch-and-drag to select text or move things around. Pinch-to-zoom is supported on many webpages, as well. Chrome OS additionally supports a variety of swipes—swipe left to go back or right to go forward. Swipe up from the bottom of the display to show or hide the taskbar, which Chrome OS calls the "shelf."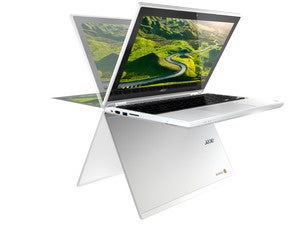 There's also a "snap" feature that allow you to quickly position windows to take up either half of your screen, and windows can be made full-screen if you'd like a more tablet-like environment.
You're mostly viewing the web, of course—the same web you'd be viewing on a Windows PC, Android tablet, or iPad. But Chrome OS shares one big advantage with Windows: you get a full desktop web browser instead of a limited mobile one, complete with support for Adobe Flash and browser extensions. If you spend a lot of time in the browser on your tablet, a Chrome OS tablet might actually make more sense than an Android tablet or iPad.
Chrome OS has an on-screen keyboard, too. If your Chromebook supports "tablet mode" and can transform into a tablet, rotating to put the Chromebook into tablet mode will automatically open the touch keyboard. That touch keyboard even has a handwriting feature, so you can enter text by drawing it with your finger, or a capacitive stylus, of course.
Chromebooks can run Android apps, with some work
Chrome OS also supports Android apps, with more and more Android apps being added to the Chrome Web Store alongside the " Chrome apps." But, if you're an intrepid geek, you can download almost any Android app and run it on your Chromebook with Google's ARC Welder app. Most people probably won't want to bother with this, but most Android apps can be made to work if you're willing to do a bit of legwork.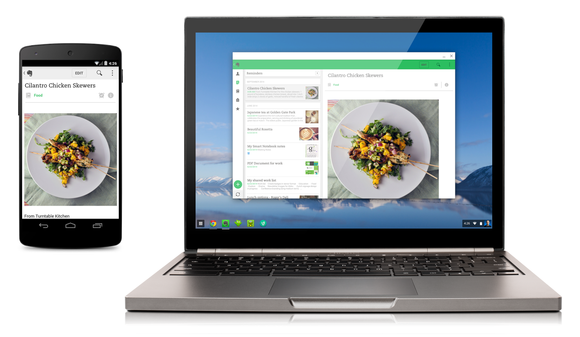 If only it supported more Android apps without hacks, this would arguably make Chrome OS a more capable Android tablet environment than Android itself. Chrome OS as a tablet would let you run multiple Android apps on screen at a time—something that isn't possible outside of Samsung's custom multi-window mode. Apple is adding this sort of multitasking to the iPad in iOS 9. But Google is still working on multi-window for Android, and that will probably land before every Android app can be installed on Chrome OS in a hassle-free way.
Is a Chromebook the tablet of your dreams?
Chromebooks—even ones that can transform into tablets—have more in common with transforming Windows PCs than they do Android tablets and iPads.
A touch screen is a nice bonus, allowing you to reach up to scroll on a webpage, zoom into a map with a pinch, or tap a link to click. Sure, you probably don't want to do that all the time, but it's nice to have.
But, as with Windows, Chrome OS is clearly a mouse-and-keyboard-first operating system. Just picture using Gmail on a Chromebook in tablet mode. You're using the standard desktop website, but you'll have to tap at it. Android and iPad users get custom apps that provide a richer touch experience complete with swipes and larger touch targets. This goes for many other websites, too. The web as a whole still isn't optimized for touch.
Want to stay up to date on Linux, BSD, Chrome OS, and the rest of the World Beyond Windows? Bookmark the World Beyond Windows column page or follow our RSS feed.
But tablet mode can still be useful. Maybe you're having a video chat via Google Hangouts, watching something on Netflix or YouTube, or sitting down to read practically anything on the web. Tablet mode could be comfortable, and—if that's all you use your tablet for in the first place—you're good to go. But Chrome OS also lacks the large app and game selection offered by Android and iPad. Sure, you can hack most Android apps onto a Chromebook, but most people won't want to bother.
Touch-enabled and convertible Chromebooks have a great bonus feature, just like transforming Windows PCs. But Google hasn't launched a Chrome OS tablet without a hardware keyboard—an acknowledgement that Android is still the best Google has to offer on a pure tablet.