The KDE community has been hard at work since releasing Plasma 5.0 last November, which appeared as the default desktop in Kubuntu 15.04. KDE just released Plasma 5.4, which Kubuntu 15.10 will use when it launches in October.
Plasma has seen a lot of improvements since 5.0, so you'll be in for a lot of improvements when you upgrade from Plasma 5.0 to 5.4. Plasma 5.1 added theme improvements to make KDE 4 applications better fit in and restored popular panel applets. Plasma 5.2 refined the desktop further with a variety of new components, applets, icons, and a new window decoration theme. Plasma 5.3 improved power management, Bluetooth, and laptop touchpad support.
Want to stay up to date on Linux, BSD, Chrome OS, and the rest of the World Beyond Windows? Bookmark the World Beyond Windows column page or follow our RSS feed.
What's new in Plasma 5.4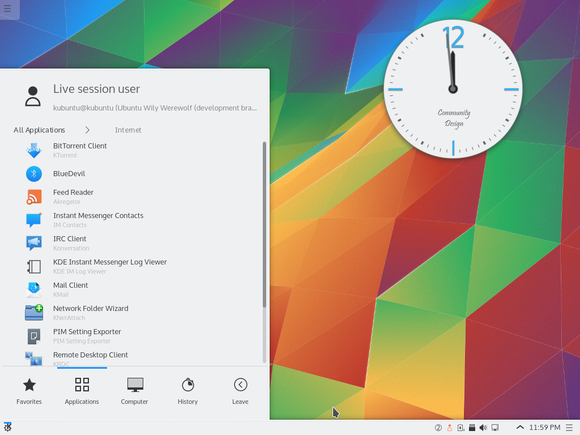 Plasma 5.4 sees a lot of new improvements and polish, too. From improved high DPI support and progress on adopting the Wayland display server to memory use reductions and faster search functionality, there's a lot going on under the hood.
A new volume applet integrates directly with PulseAudio—which your Linux distribution probably already uses—providing direct access to per-application volume controls and other PulseAudio settings.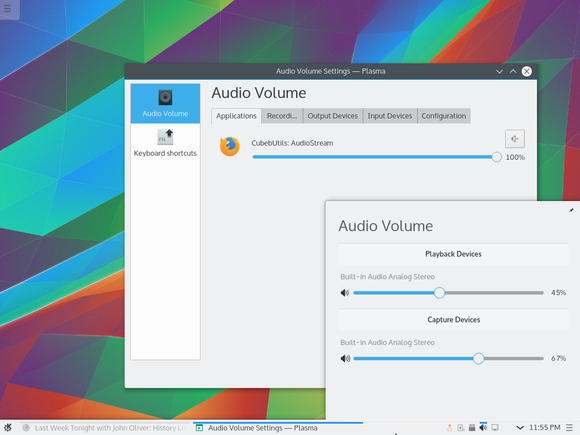 The network applet has been expanded, too, and includes network traffic graphs you can access with a few clicks right on the taskbar. Two new VPN plug-ins allow you to connect over SSH and SSTP.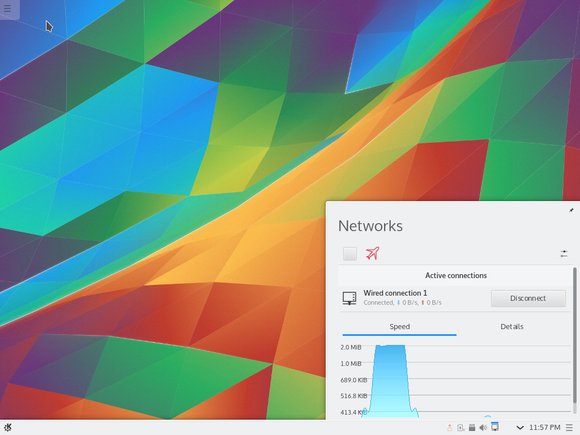 There's also a new "Application Dashboard" launcher, although Kubuntu 15.10 isn't using it by default. It's an alternative to the traditional pop-up menu and features a full-screen interface with icons. It would be at home on a tablet or a device with a touch screen—perhaps one powered by Plasma Mobile, the KDE project's attempt at a smartphone interface and operating system.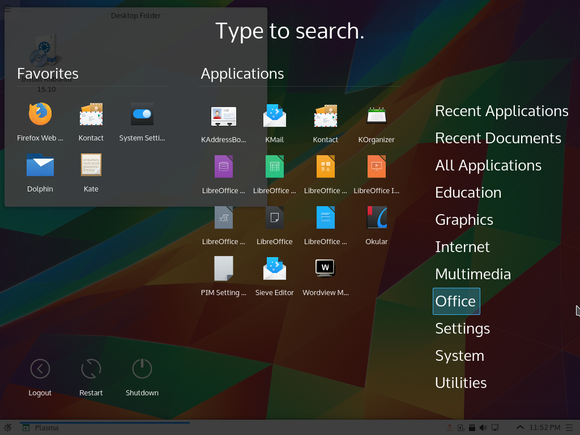 The slick Breeze theme that beat Mac OS X Yosemite to the now-trendy flat look gained over 1400 new icons. This includes icons for Firefox, LibreOffice, and Blender, allowing those applications to fit in better on a Plasma 5.4 desktop.
The KDE project's Plasma desktop is something special, and using it feels like a breath of fresh air. It's more traditional than Unity and GNOME Shell, but more modern than MATE and Lxde. Where other desktop interfaces try to simplify and remove features, the KDE project packs more features in. The KDE community has gotten better over the years at exposing a lot of powerful features and options behind a simple default interface, too. If you haven't tried KDE's Plasma in a while, you should.
Primary image by Tyson Tan, licensed under GNU LGPL version 2 and later.