On its quest to add RGB lighting to everything—your keyboard, your headset, your mouse, your mousepad, your shoes, your brain—Razer is gradually getting around to retrofitting the more niche parts of its catalog. This week it's a bit of history and a bit of portability, as Razer unveils its redesigned Diamondback and Orochi.
The Diamondback
First released in 2004, the Razer Diamondback has been borderline impossible to find for quite a while now. The contours are extremely unique, with an ultra-thin ambidextrous look I haven't seen anyone else duplicate. At 4.9 inches long and only 2.6 inches wide, the Diamondback is long and skinny like a tube of toothpaste or a TV remote, not short and fat like every other gaming mouse on the market.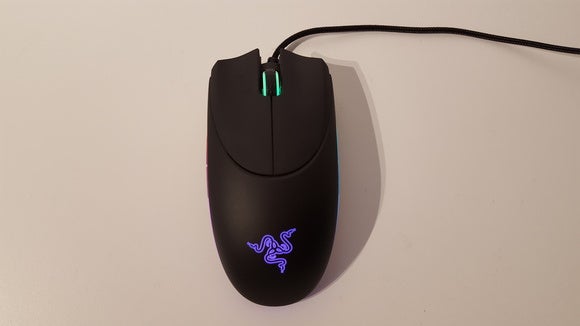 Of course, short and fat is popular because it works. Palm grippers love a short and fat mouse, like Razer's DeathAdder. Long and thin is more niche, suited for claw grips and people who like lifting-and-resetting their mouse.
If that's you, well, the 2015 Diamondback is on its way. And ten years after its original launch, this new refresh is bar none the most gorgeous mouse I've ever seen.
Instead of doing the standard two/three point mouse lighting (scroll wheel, logo, and maybe some accents on the front) Razer has added a continuous RGB loop around the edge of the mouse. It's a dazzling look, and easily sets a new bar for mouse lighting—though some might find it a bit too flashy, I think.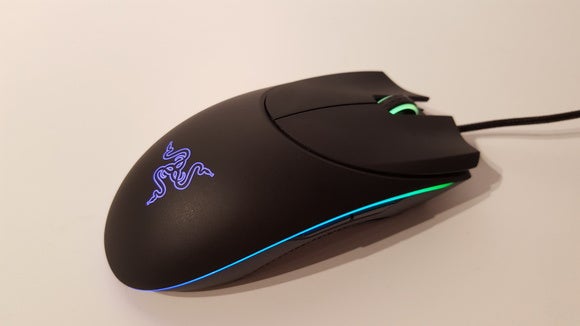 There are a few smaller enhancements too. The sensor has been bumped to an insane 16,000 DPI, with your standard 1ms polling rate and 0.1 mm liftoff. Razer's also added rubber grips to the side to help the aforementioned lift-and-reset players. And the mouse as a whole felt very lightweight when I played with it last week, though that's hard to judge in isolation.
The 2015 Diamondback is releasing in October for $90, and we'll have a more extensive review in the future. For now, just remember: Long and thin.
Orochi
Alongside the Diamondback, Razer is refreshing its ultraportable Orochi mouse. The 2015 Orochi an incremental step up from its predecessor, adding the expected Chroma RGB lighting and rubber side grips but also tuning the battery life and design.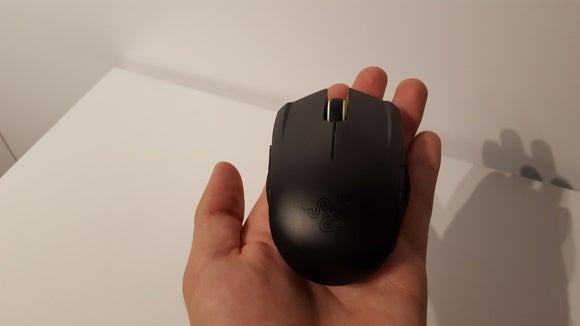 The Orochi retains its hybrid wired/wireless design with a small MicroUSB port hidden beneath the scroll wheel. You could game with it wired indefinitely and never worry about battery, if that's your preference. You'll also get the benefit of a higher polling rate—plugged in, it's the standard 1000Hz (a.k.a. 1 millisecond polling).
Unplugged, the mouse connects through Bluetooth 4.0 and is limited to 125Hz or an 8 millisecond polling rate. That's pretty slow, even for a wireless mouse, but it's not untenable.
And luckily, battery life on the Orochi has been doubled. The original Orochi only managed to wring a rather underwhelming 30 hours of consecutive use (which Razer rated out to 3 months of "normal use") out of two AA batteries. The 2015 Orochi bumps that figure to a respectable 60 hours, or 7 months—though Razer did confirm to me those figures are with Chroma lighting disabled. With lighting enabled, battery life decreases a bit.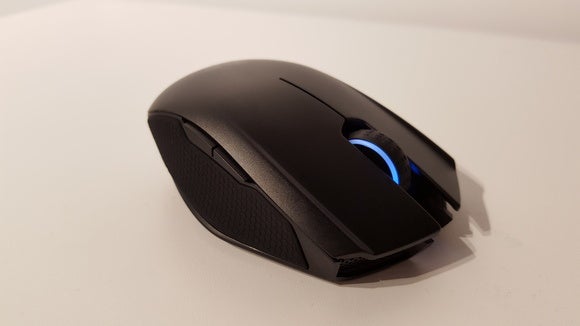 Chroma lighting is very understated on the Orochi anyway, with just the scroll wheel illuminated. This is honestly the least flashy mouse Razer sells, what with its discreet lighting and small footprint (3.9 inches by 2.6 inches).
Like the Diamondback, the redesigned Orochi will be available starting in October of 2015 for a price of $69.99.