Here's one way that Microsoft could help save the PC market: shut down its Xbox division.
That almost certainly won't happen, of course. But based on what Intel, Asus, Acer, Lenovo, and others have announced at the IFA show, PC gaming could be the salvation of the PC industry.
And it's not like this has been a terrifically difficult conclusion to draw, either. Kirk Skaugen, Intel's senior vice president and general manager of the PC Client Group, appeared at each of the three press events hosted by his PC customers, all with a similar message: Gamers refresh their PCs on average every two to three years, versus five years for the average PC user. And when gamers do buy hardware, they're willing to pay for it—which is why that at IFA, companies like Acer were launching premium notebooks like the Predator series that cost nearly as much as the $2,000 or so a premium PC could command 20 years ago.
"From an Intel perspective, it's very purposeful," Skaugen said in an interview, regarding the renewed emphasis on gaming. "When I picked up the PC business from Intel in January 2013, I thought we were neglecting our most loyal customer base."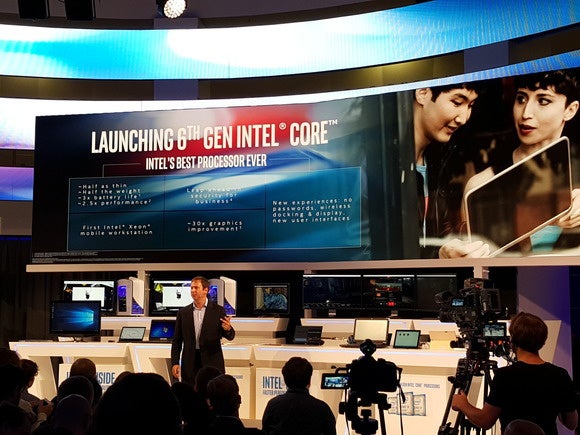 From business to Battlefield: Lenovo gets gaming religion
Companies like Asus and its Republic of Gamers brand have commanded respect among the PC community and gamers alike for many years, dating back to ROG's formation in 2006. But rivals like Lenovo have merely dabbled in gaming, content to sell millions of ThinkPad notebooks and related hardware to the business market. Those times are changing.
At IFA, Lenovo announced the Ideacentre Y900 and Y700 desktops, as well as the Ideapad Y900 gaming notebook. While the IdeaCentre Y700 and Ideapad Y900 are moderately priced at $999 and $949, the Y900 costs $1,599 and includes Intel's latest Skylake processor. (To be fair, some of Lenovo's business notebooks aren't cheap either, such as the $1,500 Yoga 3 Pro.)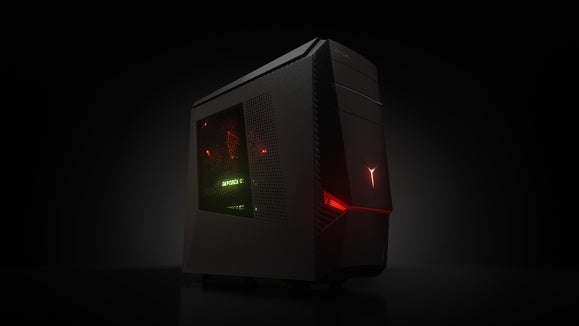 "PC gaming has seen a renaissance, partly thanks to superior graphics and processing but also the meteoric rise of the e-sports scene and free-to-play games," said Dilip Bhatia, vice president of worldwide marketing and user experience, for the PC & Enterprise Business Group at Lenovo.
"With the technology that Intel has with the Skylake processors, overclocking, Windows… it was the right timing to go do this," Bhatia added, in an interview.
The PC market is in a state of decline, where units are concerned; the consumer market is only expected to recover by 2019, if then. But the Open Gaming Alliance and DFC Intelligence predict that PC gaming revenues will climb from just under $30 billion this year to about $36 billion in 2019. Jon Peddie Associates predicted last year that the PC gaming hardware market would represent about $22 billion in 2017. The key, though, is that the enthusiast gaming market dwarfs the performance and mainstream market, to the tune of 44 percent.
One Intel source who works with U.K. retailers like Currys and PC World (no relation to this website) reported that U.K. retailers are fed up with trying to stock shelves with cheap PCs and turn them over quickly. The new religion is gaming.
"It's still going to be a tenth of the overall [PC] market," Bhatia said of the PC gaming market. "But, it has higher margins, higher average unit revenues per buyer—gamers are willing to pay for it. So why not?"
While some gaming companies turn to proprietary designs, Bhatia said Lenovo's gaming thrust will be to go open, with standard motherboard designs, cases, and power supplies. "We're relatively new to gaming; we don't have an established presence," Bhatia said. "What we are known for is establishing great value."
Acer, too, has weathered the same questions about what will set them apart, according to Jason Chen, the chief executive of Acer. Acer has previously launched gaming desktops, but at IFA it launched two new pricey Predator gaming notebooks. Acer solicited gamer feedback from across the globe, and found that they cared most about their keyboard, eliminating wireless lag, and making sure their PC had adequate cooling. (One of the features of the Predators is a plug-in cooling solution called FrostCore.)
Microsoft: the PC gaming industry's Shiva
You won't hear too many people at Microsoft talk about PC gaming and the Xbox One competing with one another. But for gamers on a budget, most have to choose between a PC or a console. And in years past, console sales have surged, driven by the knowledge that a gamer can buy a console and know it will be capable of playing games for five years or even much longer.
In terms of revenue, PC gaming passed consoles in 2012 and hasn't looked back, according to the Open Gaming Alliance. But JPA's study also noted that the low-end mainstream gaming market, about 26 percent of the total, remains under threat from consoles and other low-priced gaming solutions.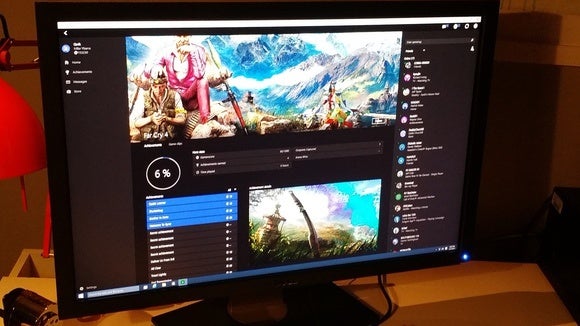 With Windows 10, however, Microsoft hopes to bring the Xbox One and PC closer together in terms of gaming. One of the capabilities of Windows 10 is that the console can now stream games to a Windows 10 PC by way of the Xbox app; Nick Parker, corporate vice president of the OEM division at Microsoft, said that 122 years' worth of Xbox games had been streamed to Windows 10 PCs in the first month alone. In March, however, Microsoft also begun talking about streaming PC games to an Xbox One, a prospect that excites PC gaming companies even more.
Intel chip designs still emphasize integration
With Intel dedicating more resources to PC gaming, does that mean that it's time for the company to break out and design a discrete graphics chip? Skaugen said no.
"What we're doing each year is adding more and more execution units to the die, and you'll see us continue to gain share versus discrete," he said. "Our recipe for the last several decades has been innovate and integrate, and Moore's Law—more of that gets dedicated to graphics, and it's an inevitability that, in my opinion, that [the market share of] discrete [graphics] will get smaller and smaller. Because you've got higher performance, lower power, smaller form factors, lower price, what's not to like?"
Instead, Skaugen said, Intel will continue to speed the flow of information around a PC using other means, such as its crazy-fast XPoint technology that appears headed for both SSDs and DRAM slots.
When hardware makers fight for gamers, gamers win
One of the things the tech industry tends to lose sight of is that consumers like you have both a cooperative and adversarial relationship with the manufacturers that sell them things. Consumers should want PC makers to struggle, as that struggle results in lower prices, more innovative hardware, and technology marketed with your interests in mind. Companies like Apple, which holds more cash than some small countries, does so by pulling it from your collective wallet.
What the gaming market, PC companies treat a certain class of customer the same way a company like Microsoft treats enterprise software: They design a premium hardware product, at a premium price, and helps it to subsidize the low-cost or free products that consumers have come to expect. Gaming isn't just a way for PC companies to survive; it helps perpetuate your relationship with them, as well.