Throw out all your white clothing! It's Labor Day, and that means it's time for—
[We gather here today to remember Hayden Dingman, who was tragically crushed underneath the weight of the fall release schedule. I mean, come on: Mad Max and Metal Gear Solid V on the same day? That's just cruel.]
This week, Batman: Arkham Knight gets (maybe) fixed, Fallout monopoly, and a Mega Man movie. It's your gaming news for August 31 – September 4.
Free labor
Celebrate Labor Day weekend by staying inside and playing video games (perhaps one of these deeply absorbing games). Even if you're not deep in the 40-hour clutches of either Mad Max or Metal Gear Solid V, this weekend's got quite a bit in store for you. Killing Floor 2 is free to download and play on Steam from now until Sunday at 10 a.m. Pacific and 4-versus-1 monster hunter Evolve is free until Monday at 10 a.m. Pacific. As always, check your Steam Library tab for both installs.
The Witcher 1.49
"But I don't even like shooters." Okay, fine. If you don't want to play Evolve or Killing Floor 2 this weekend, you could also head over to GOG.com and pick up the entire Witcher series for about $50—and that includes The Witcher Adventure Game.
Three massive RPGs and a board game should be plenty to fill up your three-day weekend.
Batman: Arkham Tonight
A patch for the PC version of Batman: Arkham Knight—the major one we've waited for all summer—went live late this week, with WB thanking everyone for their patience. It purportedly fixes pretty much every major complaint people had with the port—no more frame cap, better optimized, and a more granular settings menu (shown below) with an integrated VRAM meter.
Results are…mixed. Some people have said (paraphrasing) "Oh thank everything that is holy, this patch fixed all my problems and my rig is now blessed with the Bat." Others have reported even worse performance and more graphical errors post-patch.
Either way, the fix/"fix" is only for those who've already bought the game. As of 9:30 a.m. on Friday, the game still hasn't returned to Steam for new players to purchase.
You sunk my battleship
After a loooooong wait, World of Warships has finally charted a course toward a release date: September 17.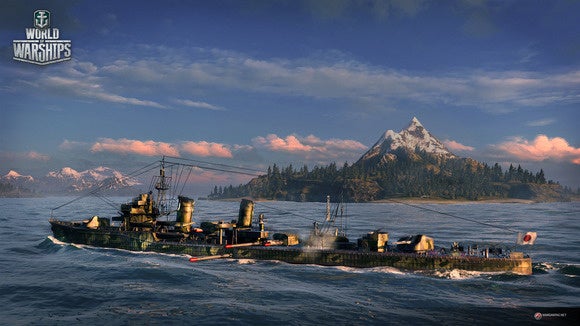 Two weeks! Bust out your old Navy uniform (or your Old Navy sweater), put on an eyepatch, rinse your mouth out with rum, and get ready to steer big boats around.
If you're lucky, maybe your friends will call you The Admiral.
Empire state of mind
Now that Elder Scrolls Online is officially free-to-play, the developers apparently have time to work on more content. The result? The game received its first major expansion this week, subtitled Imperial City.
From the announcement:
"Citizens of Tamriel, the gates to the Imperial City are now open!…The Imperial City, located in the heart of the Cyrodiilic Empire, offers hours of new and compelling story content, opportunities to fight enemy alliance players and never-before-seen monsters, two new four-player dungeons, powerful new weapons, armor, and jewelry to earn, and much more—all available starting at level 10."
Wild
Wildstar also had some MMO news this week—the game will officially swap over to its new free-to-play business model on September 29. That's also the day NCSoft/Carbine plan to drop a massive patch, with both new in-game content and a bunch of system tweaks.
Do not collect 200 bottle caps
Speaking of board games, Bethesda unveiled another bit of Fallout kitsch this week for collectors: Fallout Monopoly.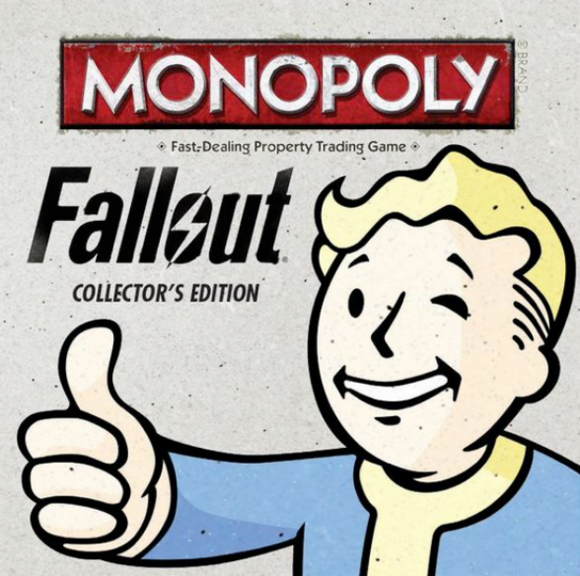 Oh, and also these realistic statues, currently being prototyped (thus the grey color):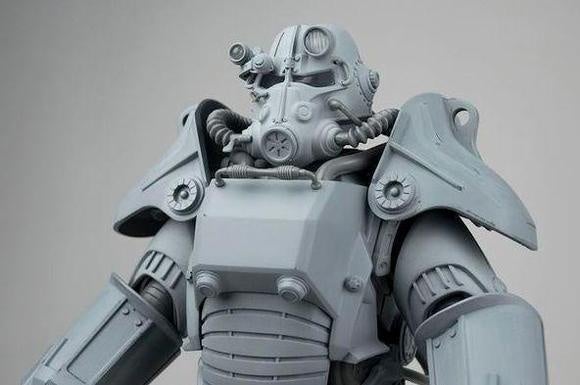 When Bethesda's done with your wallet this holiday season, it's good to know you'll at least have some Monopoly money lying around. You'll need it.
Deus Ex: Mankind Bankrupted
Bethesda's not the only publisher with designs on your dough. This week Square Enix unveiled the release date for Deus Ex: Mankind Divided —February 23, 2016.
But alongside the release date came news of an overly complicated web of preorder bonuses. The preorder system is made up of five different tiers, with the upper tiers unlocking as more people buy in. Most tiers have multiple items, but you're only allowed to choose one (i.e. an art book or the soundtrack).
It's uh…it's not great. Maybe a new low for preorder bonuses. Definitely not as fun as that whole "For Just Cause 3 we're giving away an island!" thing last week .
Feeling blue
According to a report from Tracking Board, a Mega Man movie is now in its early stages. I just…I don't even understand anymore. Hollywood, why?
Okay, on second thought I could be convinced this is a good thing if The Protomen do the soundtrack.
Rest in peace, E.T.
The long saga of the E.T. cartridges buried in Alamogordo, New Mexico came to a close recently. According to Alamogordo News, the city auctioned off 881 cartridges found in the famed Atari landfill for a grand total of $107,930—around $120 each. One single E.T. cartridge went for $1,535.
That is too much to pay for E.T.
More reading