Fujitsu is developing technology that doubles the capacity of individual cells in cellular networks through task-sharing and efficient scheduling.
The approach effectively allows for transmission and reception of radio signals on the same frequency. The company sees it as a step toward the next stage in cellular network standards.
Since the current radio spectrum used by 4G/LTE leaves little room for the deluge of data expected as mobile devices proliferate, researchers have been trying to increase capacity by using the same frequency for simultaneous transmission and reception, a technique known as full duplex.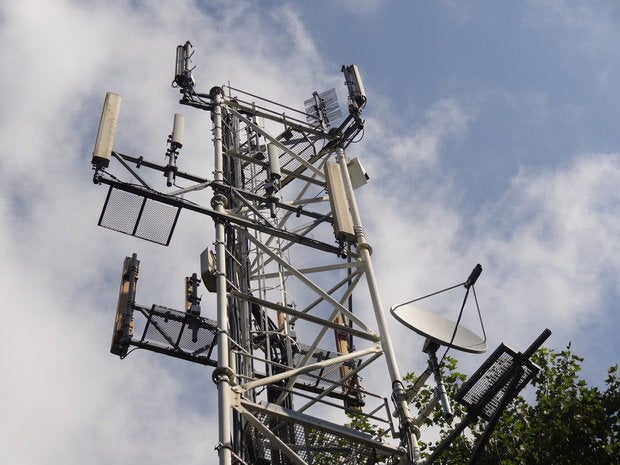 Users could enjoy the same speeds and capacity with only half the spectrum, and it could save carriers billions of dollars on auctions for spectrum licenses.
But simultaneous transmission and reception on the same frequency has proven very elusive because of the massive interference caused by transmitting signals, which can leak into adjacent receivers.
This self-interference effectively drowns out the much weaker incoming signals, forcing two-way radio systems to adopt "half-duplex" transmissions, typically using either different frequencies or different times for transmission and reception.
Fujitsu is sidestepping the interference problem by putting transmitters and receivers in different places. allocating sending and receiving to different base stations, a spokesman said.
In its envisioned system, large base stations would transmit data to mobile devices, while smaller base stations would receive signals from the devices.
The technology would automatically choose two devices in a small cell that have the least mutual interference when using the same frequency. The transmission power would be controlled to reduce interference on the same frequency.
Meanwhile, a scheduling algorithm developed by Fujitsu cuts down on the signal-processing workload by ranking devices in the network according to transmission power and which devices are receiving or transmitting.
Another algorithm "accurately picks transmission-power candidates based on the grouping of devices, which reduces the processing workload to about one-fortieth overall," the company said.
The result is that single small cells can double their communication capacity, the company said. The technology could be particularly useful in crowded public areas such as shopping malls and sports stadiums, where cellular capacity can be squeezed.
Fujitsu hopes to implement the technology around 2023. It is presenting the research this week at the IEEE Vehicular Technology Conference in Boston.
There are many contenders for viable full-duplex technology. Earlier this year, a team at Columbia University in New York announced it had created full-duplex radio integrated circuits. A Stanford University spinoff called Kumu Networks has also been working on self-interference canceling algorithms. Researchers at the University of California, Riverside also built an in-radio signal-canceling circuit.