It's just one program on your PC, but for many of us the browser is the central tool we use for work, play, and communication. That's why so many people love Google Chrome and its healthy ecosystem of extensions and apps. Today we're going to look at one way to turn your new tab page into something a little more productive than you've got now thanks to Microsoft's recently acquired to-do list app Wunderlist.
Wunderlist offers four different free Chrome tools, but the one we're interested in is called Wunderlist New Tab. As its name suggests this, extension shows your to-do lists every time you open a new tab in Google's browser. It also displays the service's typical background photo of Berlin's Fernsehturm (TV tower).
To get started, download the extension from the Chrome Web Store. Once it's installed, Chrome will notify you that a new extension wants to take over your new tab page. Tell Chrome to keep the changes.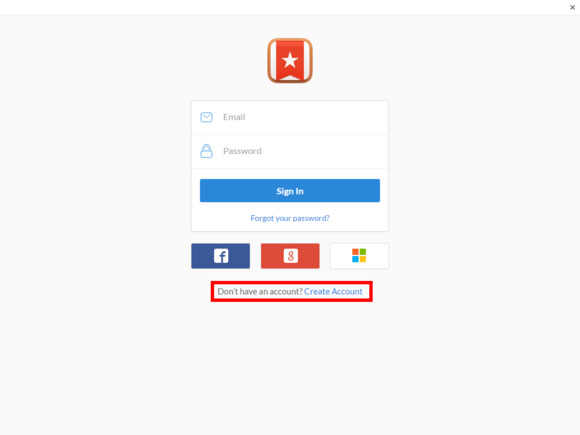 On your new tab page you'll see a request to sign-in to Wunderlist. Click on Sign in and in the Chrome app window that opens towards the bottom you'll see an opportunity to create a new account—assuming you don't have one already.
There are options to sign-in with a Facebook, Google, or Microsoft account, but there's little point to doing that since you'll have to create a separate Wunderlist account anyway.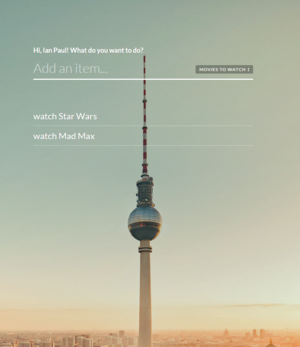 Once your account is created, you'll have an opportunity to create new to-do lists in the separate Chrome app window. Whether you want to do that is up to you. If you've never used Wunderlist, it helps you create a variety of "to-do" lists such as for grocery shopping, movies you want to watch, and general daily to-dos. If you don't want to create a bunch of complex to-do lists you can just use Wunderlist's default inbox as your to-do list.
Once you've signed up and gone through the introduction, you may not see any change when you open a new tab. Click Sign in again, then login with your new Wunderlist credentials and you're off to the races.
Now, every time you open a new tab your to-do lists will be staring you in the face. Wunderlist is also cross-platform, which means you can get the same to-do lists on your Android, iPhone, or Windows Phone as well as your PC.
Like the idea of being confronted with to-dos in the browser, but feel like Wunderlist is too much at once? Scale it down with the simpler Momentum extension, which we've looked at before.