Sony's PlayStation 4-exclusive virtual reality headset is officially real enough for a real name. At the company's Tokyo Game Show press conference Tuesday, Sony's Atsushi Morita announced that the headset formerly known as Project Morpheus will henceforth be known as PlayStation VR. Creative, I know.
Other than that, nothing. No release date. No price. However, ditching the "Project" designation indicates this is indeed a real product Sony intends to sell to consumers at some point, not just a fancy tech demo for trade shows.
Further reading: Virtual reality for beginners: Everything you need to know to wrap your head around VR
Whether you should buy it? Well, that's a different story. I still have strong doubts about virtual reality on consoles. Both the PS4 and Xbox One have a demonstrably hard time hitting 1080p at 60 frames per second, and the reality of VR is that both 1080p and 60 fps are considered far lower than optimal. The Oculus Rift and the HTC Vive aim for at least 90 frames per second at 2160×1200 resolution—both to mitigate nausea and eliminate the "screen door effect," where you can spot the individual pixels making up the image.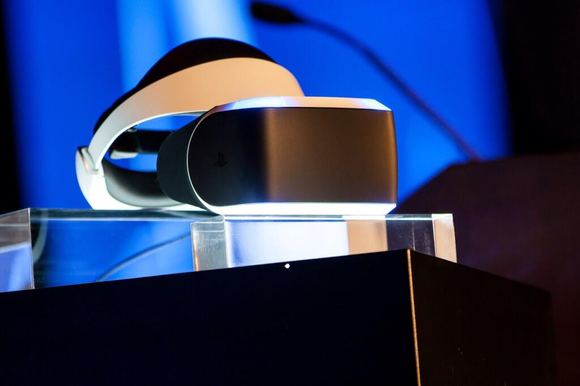 Plus there's the whole "Expensive, unnecessary accessory launching in the middle of a console generation" thing. While I admire Sony for taking a risk with PlayStation VR, there's a healthy chance it runs the course of the Kinect and dies a slow death due to developers simply not caring. In fact, we don't even have to leave the realm of VR to see that scenario play out—Samsung's GearVR platform has had similar problems gathering steam, with developer support a fraction of the enthusiast crowd seen on the PC.
Still, there's no sense in hasty judgments. I haven't had nearly as much time with Morpheus/PlayStation VR as I have other headsets, and I'll leave it to Sony to prove me wrong. Honestly, I hope they do—if console VR succeeds it's doubly likely we'll see developers supporting the Vive and Rift as well. Everyone wins.