Adobe recently rolled out its latest update to Adobe Photoshop Elements and Premiere Elements, the company's basic desktop photo and video editing programs. Both Photoshop Elements and Premiere Elements are available now for $100 each or as bundled together for $150.
The new Elements 14 suite comes with a number of improvements, including support for 4K resolution videos—but other than that, many of the new features aren't so notable for what they add but for what they take away.
Top of the list is a new shake reduction feature first seen in the flagship version of Photoshop. This allows you to easily correct any of those blurry selfies or great photos snapped just a little too quickly.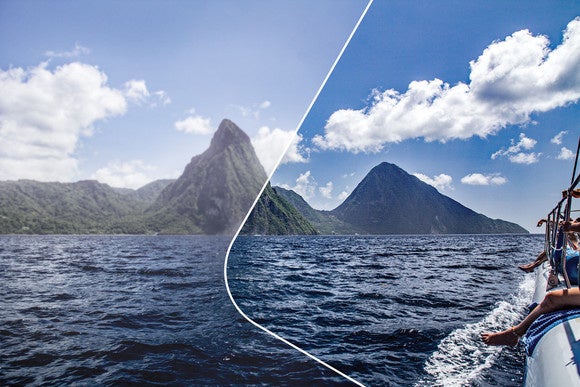 There's also a haze removal tool to clear up any spectacular landscape shots that look clouded.
Adobe also bumped up its face recognition algorithm to make it faster and more accurate. This will supposedly make it easier—and faster—to identify photo subjects when importing large batches of images.
The special effects features in Photoshop Elements can now analyze photos based on subjects, color schemes, and the surrounding environment to suggest ideal enhancements.
On the Premiere Elements side, the black and white color pop feature can include more than one color in a non-color video. There's also a new audio timeline view that lets you master recorded volume control, as well as options for slow and fast motion segments.
The impact on you at home: There are tons of free solutions out there for basic photo and video editing. Anyone who wants to take it to the next level (without breaking the bank) will find a good deal with the Elements suite. However, if all you want is photo editing, another option to look at is Adobe's Creative Cloud photography option, which gives you access to Photoshop CC and Lightroom CC for $10 a month. Just keep in mind that after 15 months the Creative Cloud option will end up being more expensive than the one-time price of $150 for both Elements programs.
[via The Next Web]